An Alien In My Place (teen mistake)
A little poem about one of a parent's nightmares about their teenagers.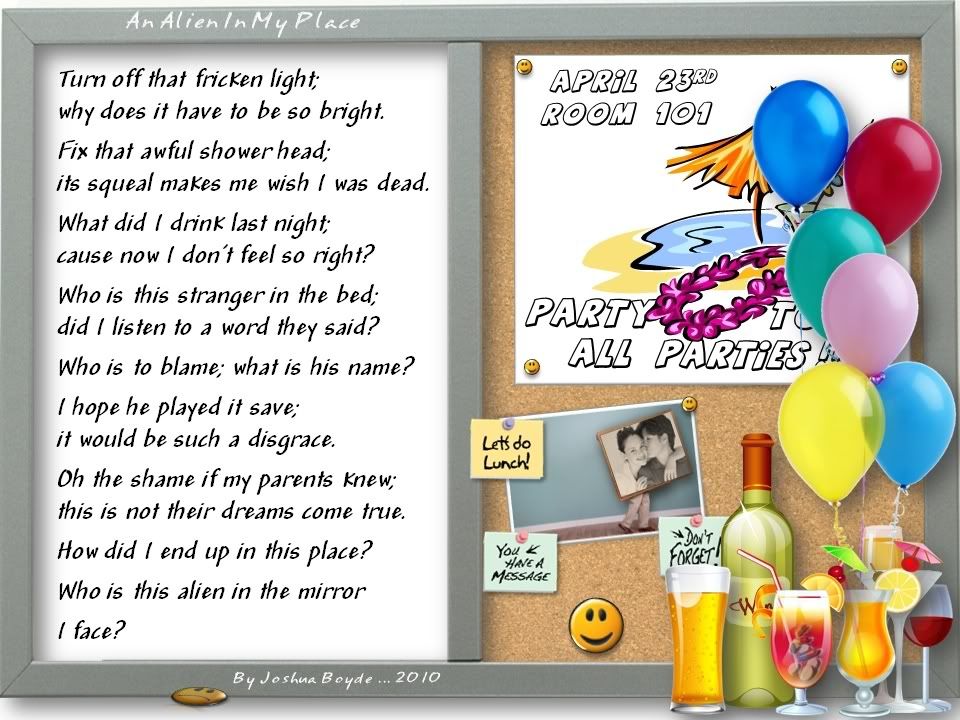 An Alien In My Place
Turn off that fricken light; why does it have to be so bright.
Fix that friggin shower head; its squeal makes me wish I was dead.
What did I drink last night; cause now I don't feel so right?
Who is this stranger in the bed; did I listen to a word they said.
Who is to blame; what is their name?
I hope we played it save; it would be such a disgrace.
Oh the shame if my parents knew; this is not their dreams come true.
How did I end up in this place; who is this alien in the mirror I face?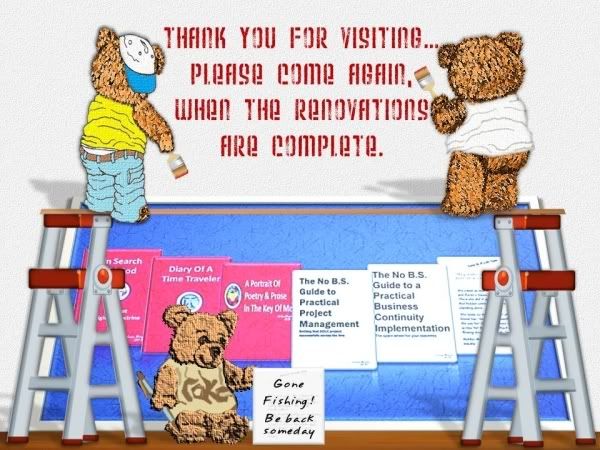 © Copyright 2017 joshua boyde. All rights reserved.
Other Content by

joshua boyde
Book / Action and Adventure