Psycho B-Witch (WARNING: language & content)
Romeo and Juliet love gone wrong ... WARNING: language & content.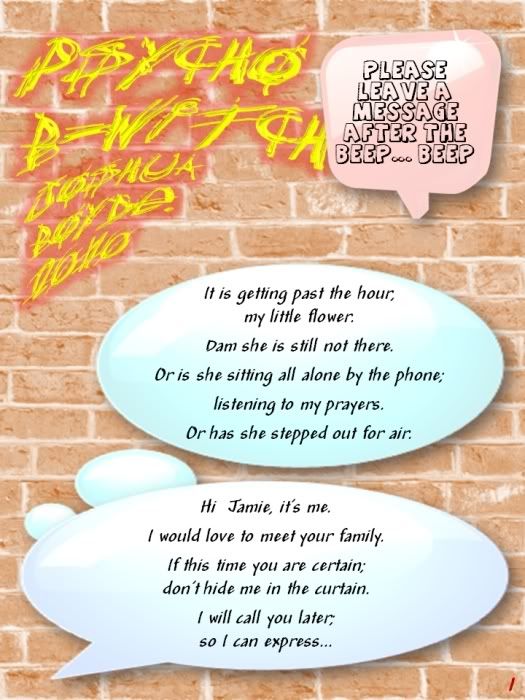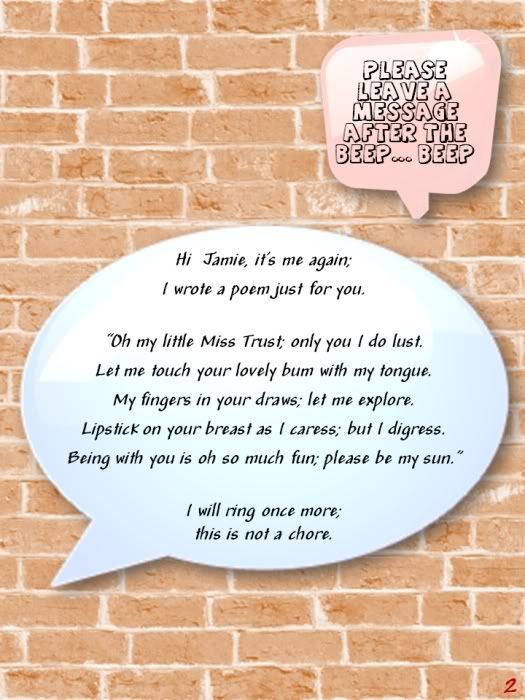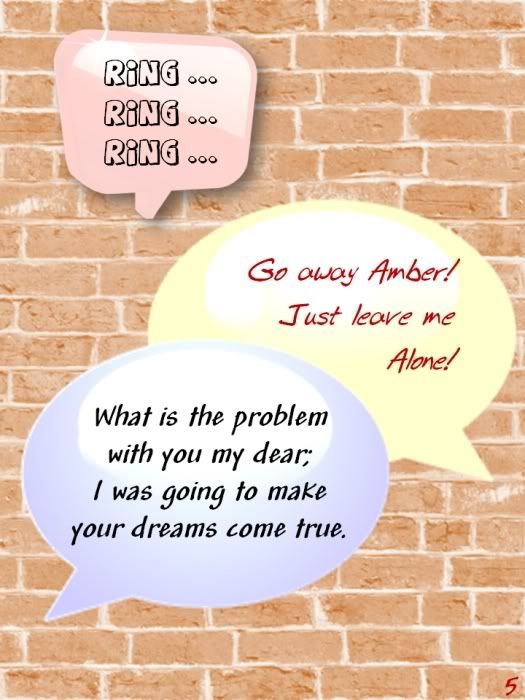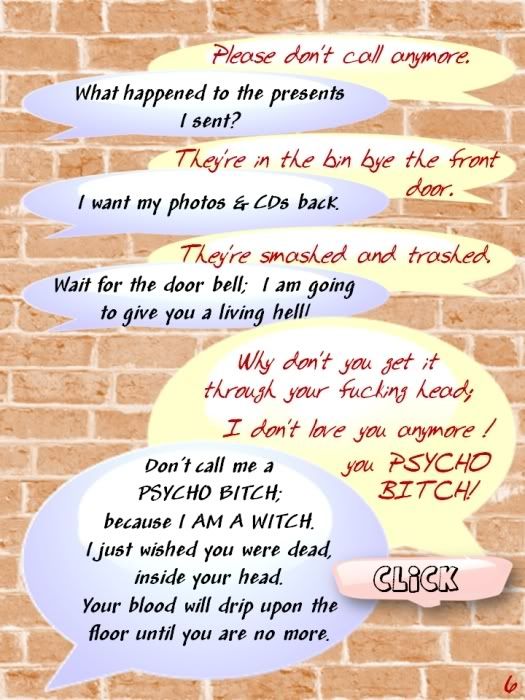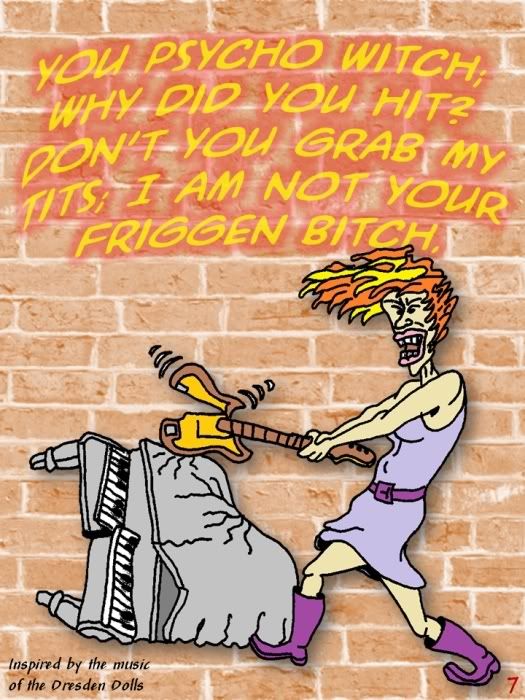 PSYCHO B-wITCH

PLEASE LEAVE A MESSAGE AFTER THE BEEP... Beep
It is getting past the hour, my little flower.
Dam she is still not there.
Or is she sitting all alone by the phone; listening to my prayers.
Or has she stepped out for air.
Hi Jamie, it's me.
I would love to meet your family.
If this time you are certain; don't hide me in the curtain.
I will call you later; so I can express...

PLEASE LEAVE A MESSAGE AFTER THE BEEP... Beep
Hi Jamie, it's me again;
I wrote a poem just for you.
"Oh my little Miss Trust; only you I do lust.
Let me touch your lovely bum with my tongue.
My fingers in your draws; let me explore.
Lipstick on your breast as I caress; but I digress.
Being with you is oh so much fun; please be my sun."
I will ring once more; this is not a chore.

DING ... YOU'VE GOT NEW MAIL.
My rubber toy of joy; who needs a boy, when you have my toy.
Watch out where you put that thing; just don't miss and stick it in your ring.
Oh it will be such fun; what a joy is my yellow toy.

PLEASE LEAVE A MESSAGE AFTER THE BEEP... Beep
Let me just say, I hate when you go out this way; are you in another's bed?
It makes my head see red; I wish I was dead.
I will ram my flute into your crouch because I am through with all your rot.
Smash the piano against the wall; why did you not call?
Air guitar wacked against the floor; why don't you call no more?
Violin hanging from the light;
Why don't you call me tonight?

RING ...
RING ...
RING ...
Go away Amber!
Just leave me alone!
What is the problem with you my dear; I was going to make your dreams come true.

Please don't call anymore.
What happened to the presents I sent?
They're in the bin bye the front door.
I want my photos & CDs back.
They're smashed in trashed.
Wait for the door bell; I am going to give you a living hell!
Why don't you get it through your fucking head; I don't love you anymore !
You PSYCHO BITCH!
Don't call me a PSYCHO BITCH; because I AM A WITCH.
I just wished you were dead, inside your head.
Your blood will drip upon the floor until you are no more.

You Psycho Witch;
Why did you hit?
Don't you grab my tits; I am not your friggen Bitch.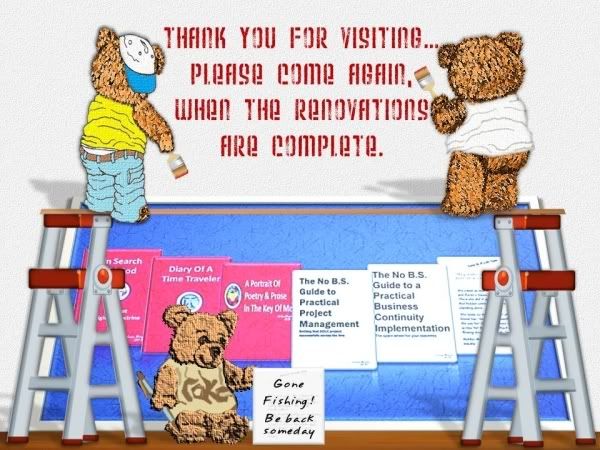 © Copyright 2017 joshua boyde. All rights reserved.
Other Content by

joshua boyde
Book / Action and Adventure