Reply to Rena -Ten Things That Science Fiction Got Wrong
response to Rena's "Ten Things That Science Fiction Got Wrong" ... http://www.booksie.com/science_fiction/article/rena/ten-things-that-science-fiction-got-wrong
In response to Rena's "Ten Things That Science Fiction Got Wrong" http://www.booksie.com/science_fiction/article/rena/ten-things-that-science-fiction-got-wrong
.
Rena, a very well thought out article, though I have to disagree with you on many of the points due to man's ever accelerating acquisition of knowledge.
Here is my two cents worth:
.
QUOTE: 1. Sound In Space … Do you remember the poster from "Alien"? "In Space, no one can hear you scream". That is very true as sound needs air to travel in and, as we all know, there is no air in space. Sound is, in fact, vibrations in the air. Space is a vacuum, so every sound we hear in the movies is really science fiction. Spaceships should not go "whoosh" as they appear on the screen, explosions should not go "boom" when they occur and laser guns should not go "zzzz" when they shoot at ugly aliens. Not that entertaining, right?

REPLY: Sound In Space ... "What? Sorry I can't hear you". But actually depending on the perspective of the listener there would be sound in space. This would be resultant sound. For example the sound inside the ship of their engines working, the vibration on the ship of their weapons being fired, the sound of the bending / melting of metal when "lazer" beams impact against their ship.
.
QUOTE: 2. Traveling Faster Than Light … The most common thing in science fiction movies is traveling faster than the speed of light. Just remember the scenes with the crew ready to buckle up so as to get in hyperspace dimension and be boosted in another galaxy. That sounds really great, but as Einstein claimed, the law is that nothing can be faster that the speed of light in a vacuum space. And there is another catch too. In order to even reach the speed of light you must acquire massive amount of energy. Or, I should better say, infinite amount of energy. Since we still have not figure out a way to do that, and it still remains a distant theory, traveling in such speed is something impossible.
REPLY: Travelling faster than the speed of light... From the perspective of straight line travel from Point-A to Point-B acceleration from 0 km/hr to 100 km/hr to 1000000 km/hr to 1079252848 km/hr then NO. Also slowing that momentum / inertia down would be a bitch, as they SPLAT against the bulkhead. But travelling from Point-A to Point-B by bending or folding space well, give us time. Maybe by forming a "bubble" around the object and bending space around that bubble. Okay I know it is very Star Trek warp field principle-ish, but it would neutralize the momentum / inertia issues as the object inside the "bubble" is not travelling anywhere near the speed-of-light but only from the outside observer's perspective are they travelling faster than light.
.
QUOTE: 3. Time Travel … When I was young, "Back To The Future" was one of my favorite movies. I thought it is really cool to have a machine that I would get into, press some buttons and travel to any date I wanted. But, it's not going to happen. The reason is the same as the above. Traveling close to the speed of light, time relatively moves slower (you can travel billion miles in just a few seconds) but you cannot make time go back. If you want the clock to start ticking backwards, you must travel faster than light. And that is not viable. Some might say that you can go back in time by these, so called, "wormholes". These tunnels could probably allow you to go back breaking the connection between space and time. But, once more, to make these tunnels open and close any time you want, requires extreme energy. So, stop dreaming.
REPLY: Time travel ... but everyone already has their own time machine. The movie, "The Time Machine" starring Guy Pearce has a great quote about time travel; "We all have our time machines. Some take us back, they're called memories. Some take us forward, they're called dreams." The biggest problem I have with backwards time travel is the paradox-effect and the butterfly-effect; e.g. In the worst case if during the act of time travelling your machine accidently squished the car containing your parents while they were on their first-date then how would you have been born and hence how would you have gone back in time in the first place.
The second problem I have with backwards time travel is a political and social one; the instant you said "we can travel back in time" every person / government on Earth would want you DEAD. Just imagine 100% untraceable political assassination before the target is even born. Now while I (as dictator of the world) has this technology my biggest fear would be the other side getting this technology and using it on me prior to my own birth. Hence I can just imagine it now; trip-one we successfully went back in time today, trip-two they went back in time and killed everyone associated with the project. This is definitely the technology that everyone would be un-inventing. The only feasible realistic time travel I envision is forward time travel using such things as cryo-stasis. It would be interesting seeing the world a hundred years from now, but we would be a novelty to them at that time. Though it would be the only way of travelling to far off worlds.
.
QUOTE: 4. Flying Cars … "Fifth Element", "Minority Report", "I Robot" are only some of the science fiction movies that project the use of flying cars. Some older movies with similar theme always began with "sometime in 2005". As you can see, we are in 2009 and we still have to suffer this irritating traffic jam. Hmmm…..do you think there would actually be "air traffic jam"?
REPLY: Flying cars ... 100 years ago the maglev (magnetic levitation) trains were also a thing of science-fiction, so who is to say that within another 100 years anti-gravity engines may be very well commercially available. IMHO a practical anti-gravity engine would be the next major advancement for the human race; as significant as the wheel, the plane, the computer (and artificial intelligence). See point 6 below.
.
QUOTE: 5. Avoiding Laser Beams … Have you ever wondered what lasers are? They are light; simple light. First of all, laser should not be visible as a bullet that zaps from the gun and shoots the attacked one, but as a constant beam. Let alone, light's speed is 186.000 miles per second. So avoiding a laser beam is a childish idea. You wouldn't even have the time to think to duck because your brain would be already melted from the laser beam.
REPLY: Avoiding Laser beams... while the original sci-fi used "laser beams" many others (for example Babylon Five) use pulse of super-heated gas "plasma".
From a military perspective I can see a plasma-pulse weapon being significantly more practical than a beam-of-killer-light because it would consume less power to produce, and it would produce wounding. A disintegration ray is an ineffective weapon from a tactical perspective; there is no physical body left behind, hence no psychological statement of warning to the enemy of this is what can happen to you. Killing someone outright is ineffective when compared to wounding someone. If I shoot dead one soldier than that is one soldier out of the fight but if I wound one soldier then that is one or two who are out of the fight while tending to the wounded plus the umpteen people involved behind the lines at the hospital.
.
QUOTE: 6. Colonization Of The Moon And Other Planets ... A plethora of science fiction movies, especially of the 1960s, kept showing the great colonies we would have made so far but none of these happened. We still are not able to fly as visitors to the moon. We still have not find a way to save our planet, how can we find a way to live to another planet?
REPLY: Colonization of Space... The problem I see it is not the actual building of the colony in space or on the Moon or on Mars. There are already experimental 'colonies' on the bottom of the sea, in the hottest deserts, in frozen wastelands, and in Earth's orbit. The problem with space colonization is ... Earth's god-dam GRAVITY and atmosphere. This gravity and atmosphere mean that so much energy and mass is consumed just getting the required materials for colonization out into space.
When as stated in (4) commercially available anti-gravity engines are available them this would be the floodgates to space colonization. Imagine what man could do with a MLAG (Mega-Lift Anti-Gravity) engine. The next problem is then with distance and time taken to travel such distances. For example those many months (let's say 9 months) to get to our nearest planet Mars. Even at Star Trek "impulse" speeds of 270,000,000 km/hr it would still take 20 years to get to our nearest neighbouring star. This same star would take 5 years if we could manage to travel at the speed of light. Hence gravity and time-to-travel are the barriers to space colonization.
.
QUOTE: 7. Teleportation … Another common subject of science fiction movies, such as "Star Trek", is teleportation; moving a person or an object from one place to another in seconds without traveling. Is it possible? The scientists claim that it is, but only in theory. The human body consists from billion molecules that have to disassemble and reassemble all over again to make it happen. In some experiments, scientists have managed to teleport only single nuclear spins, photons, and ions. But when it comes to living organisms, things are a bit more complex. Putting back the atoms without causing damage is something that will take hundreds of years to make it happen. The "Fly" was a movie that was fundamentally wrong. Two different types of DNA's cannot merge into one. That is a law and not just a theory. If the teleportation was feasible, man and fly would just be teleported as they were before that.

REPLY: Teleportation ... was thought up for Star Trek as a cost effective way of getting the actors from the ship and down onto the planet without the cost of building prop shuttle craft. Teleportation by disassembling someone down into their constitute molecular parts and then transmitting their atoms at the speed of light to a distant location then reassembling them at the other end, or else doing the equivalent of a particle exchange-program. Possible... but NO. Irrespective of the practical issues of exactly mapping a person's molecular structure down to each atom, plus compensating for the 'photocopy effect' of the eventual dilution of data during multiple replications.
There is a bigger problem; one not related to the science at all. The problem is the psychological issue of "Look just step into this machine; I am just going to slice you up into billions of little pieces, then reassemble you at the other end like a gynormous jigsaw puzzle, it won't hurt a bit" ... "Yah right, fruck off, no way am I going to stand in that machine". Now a machine that envelopes the person in a "bubble" and propels that bubble through space and time, now that is more palatable.
NOTE: actually two different DNA can merge. I remember seeing a documentry on Koala's where they have found that a (RNA?) virus is splicing itself into the hosts DNA.
.
QUOTE: 8. Transforming Aliens ... Almost all sci-fi movies keep showing aliens that transform into humans so as to make connection. That cannot be possible as the DNA's are totally different. You cannot take the form of any other living creature with different DNA even if you are a superior being. Apart that, we have seen cases where aliens take a human form and then change into something huge or tiny. Remember MBI were the last alien turned into a huge cockroach? Where was all that alien mass before? How can it be vanished and then come back again? Where did it go?
REPLY: Transforming aliens ... Yes and No. A biological alien that can transform its shape i.e. a shape-shifter, then No. A biological alien that can reposition appendages then Yes e.g. beetle wings. A mechanical proxy for the biological alien then a definite Yes. To travel such great distances in space without being able to relatively exceed the speed of light in some form would require a significant amount of time and a relatively long life-span (plus it would most probably be a one-way trip). Hence as we do with the probes on Mars; mechanical proxies would be sent instead of the biological beings. Maybe this proxy would be composed of nano-bots. This would give the resultant proxy a great flexibility in form as required during the journey. Also depending on how densely the proxy's nano-bot components are packed, then the capability to change volumetric size but not weight.
.
QUOTE: 9. Human Always Inferior Than Alien ... Why that has to work this way? Why shouldn't we be the ones with the superior civilization and the immense scientific discoveries? Skies are full of planets. Only the known galaxies have billions of planets that can be home for extra terrestrial beings. Maybe we are the ones with the advanced technology and intelligence. Think about it.
REPLY: Humans always inferior than alien ... DEFINITELY YES. Specifically due to the "Oops" factor. To get here from wherever they originated would require them to intellectually evolve over time. To simply get into space and survive in the vacuum of space would require them to develop significant power sources. Hence during the development of these energy sources any species no matter how intelligent and non-aggressive runs the risk of a Chernobyl type "accident"; i.e. "Oops, we're all going to die... CARBOOM". Hence for an alien to get here they will have successfully advanced past this point; unless they are a parasitic species that attaches itself to a species that got past this point.
Now would the alien think they are superior to us ... definitely. Just look at our own species history. All aboriginal peoples of the world have been considered inferior to the discovering new-arrival race; often if not always to the great detriment of the local inhabitant. So why not for any alien species that "discovers" us.
.
QUOTE: 10. Radiation Effects ... An extremely favourable subject for science fiction writers. Insects, animals, or even humans that were exposed to radiation turn into blood - thirsty creatures. The most common explanation for humans turning into zombies or weird shaped cannibals is this. Radiation would damage them but the effects would be visible generations after them.
REPLY: Radiation Effects ... agreed ... unless the irradiated species had a significantly short reproduction cycle.
.
Well that was my two cents.
.
ADDENDUM:
(1) for an alien to get here or for us to get there in a reasonable amount of time i.e. within years not decades or centuries; then this would require a significant amount of sustained energy for the "warp" / FTL (faster than light) flight. This amount of energy has to have some residual waste product e.g. radiation. This residual waste over the duration of the trip would have some affect on the passenger. For a journey over a longer distance that could be transgenerational would not this waste energy potentially mutate the offspring's DNA and so that over time it is changed into a species different from its own ancesters.
(2) Just another thought; I saw a documentary once where they took an organ from one healthy (full life term) mouse and transplanted it into another mouse and so on for about six generations where the organ eventual degraded and failed. Hence all organ have a used-by-date; so for an individual person to survive the entire trip would they potentially be cybernetic in part to get around this problem.
Personally I think any Alien that came here or any human that went there would be an android proxy for the original species; unless that species intended to colonies the other world... Any one for space invaders =)
.
ADDENDUM:
When you think about it manned exploration of space has stagnated since 1972; i.e. nothing new, been there done that.
To go from 1959 to 1971; from the first human in space to living in space, and of course 1969 the first human to land & return from another celestial body.
1957 ... Sputnik ... The first successful orbit of Earth by a man-made object.
1957 ... Laika ... The first Earth-born animal launched into space.
1959 ... Luna 2 ... The first man-made object to reach another celestial body.
1961 ... Yuri Gagarin ... The first human launched into space (and returned).
1962 ... Mariner 2 ... The first successful interplanetary flyby by a man-made object ... of Venus.
1965 ... Mariner 4 ... Flyby of Mars.
1966 ... Luna 9 ... The first man-made object to land on another celestial body.
1969 ... Apollo 11 ... The first man to walk on another celestial body (and return).
1970 ... Venera 7 ... The first man-made object to return data from another planet (Venus).
1971 ... Salyut ... The first manned space station.
1972 ... Apollo 17 ... the last man to walk on another celestial body (and return).
.
At that rate humanity should have landed and returned from another planet (e.g. Mars) by at least the late 70s to early 80s, but alas we stopped.
Since then it has just been extensions of the same rather than breaking new ground.
Man back on the moon by 2020, I think not ... it will be delayed further back and back with one budget cut after another.
The only way I can see it occuring is if the Chinese have the audacity to try to land on the Moon themselves then the West might get off its butt and actually have a real shot at returning to the Moon then maybe just maybe Mars.
I can just invision 2069, little Johnny sits down in front of holo-3D TV with great grandpa to watch the first human landing on Mars.
"Grandpa, how come it took us 100 years to get from the Moon to Mars?", says Johnny.
"I don't know, maybe we were distracted, maybe we dropped the ball along the way", says Grandpa.
.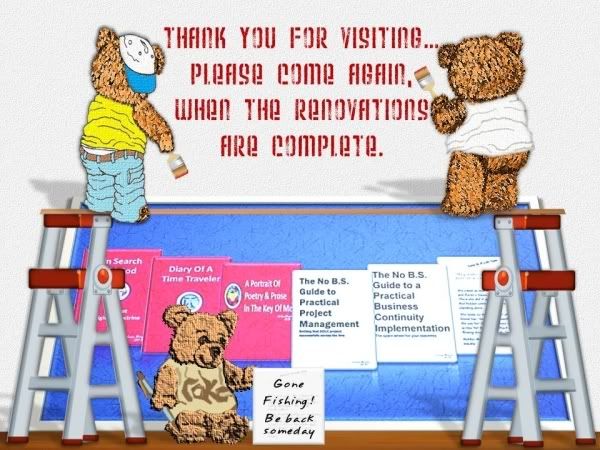 © Copyright 2017 joshua boyde. All rights reserved.
More

Science Fiction Articles
Other Content by

joshua boyde
Book / Action and Adventure