Based on Heavy Mist's "Secret Place".
http://www.booksie.com/poetry/poetry/heavy_mist/secret-place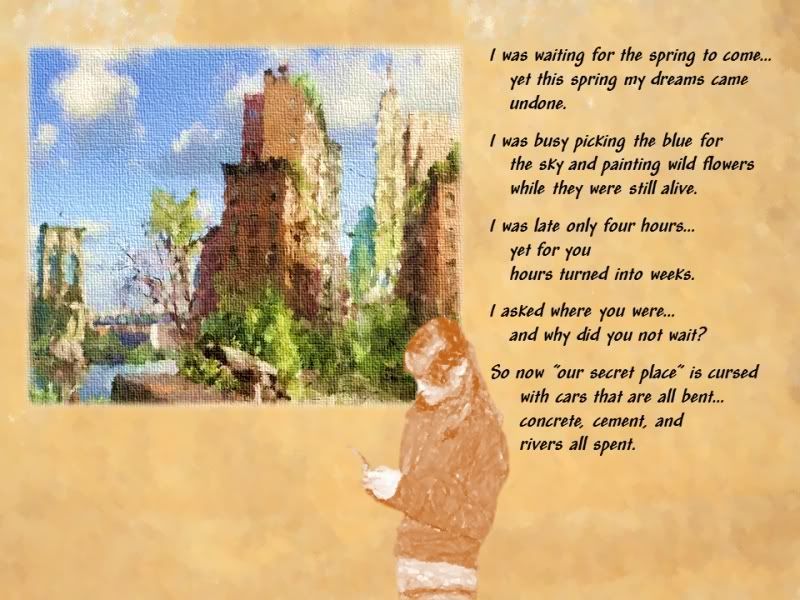 Spring Come Undone ... original by Heavy Mist
I was waiting for the spring to come… yet this spring my dreams came undone.
I was busy picking the blue for the sky and painting wild flowers while they were still alive.
I was late only four hours… yet for you, hours turned into weeks.
I asked where you were… and why did you not wait?
So now "our secret place" is cursed with cars that are all bent… concrete, cement, and rivers all spent.
© Copyright 2017 joshua boyde. All rights reserved.
Other Content by

joshua boyde