The Guardian Angel Who Questioned Why
The story of a Guardian Angel who fell in love with a mortal; and hence did not understand God's plan.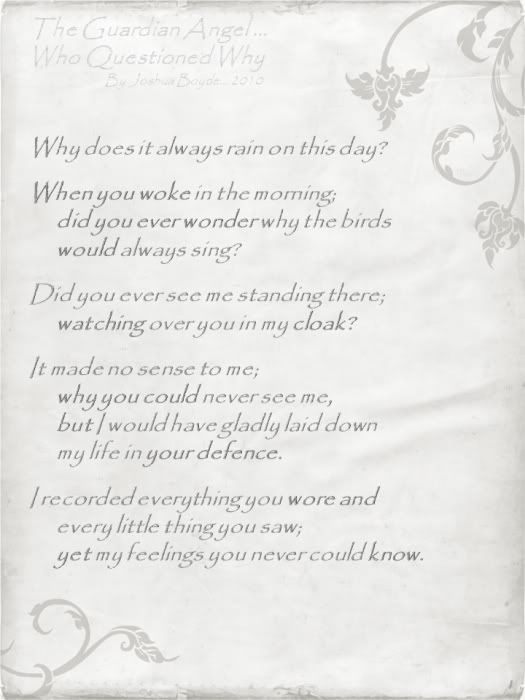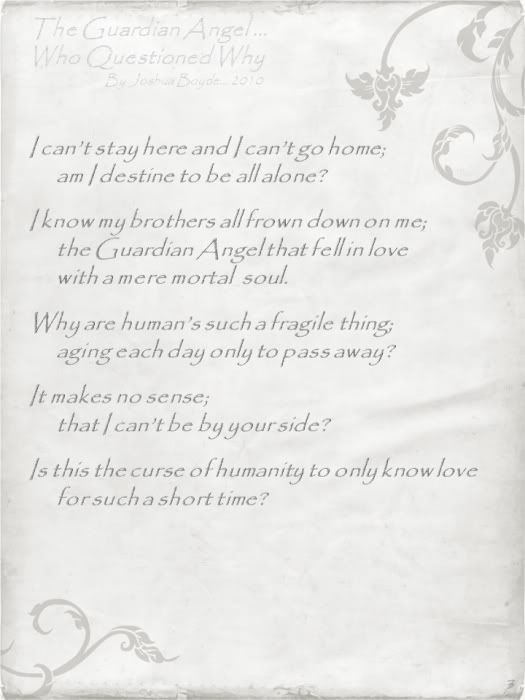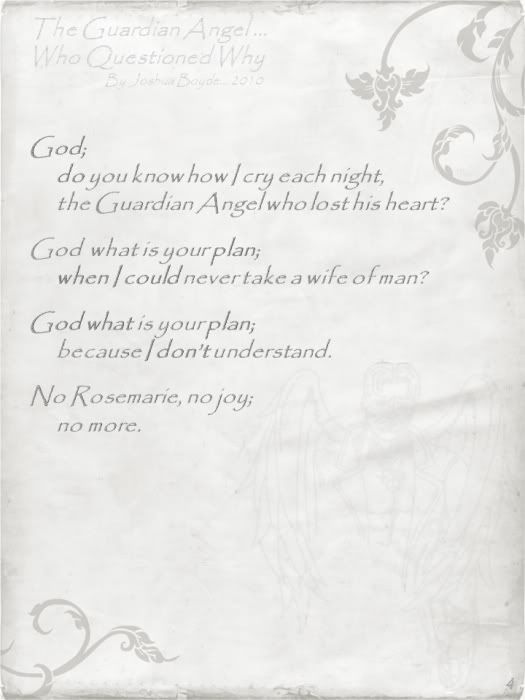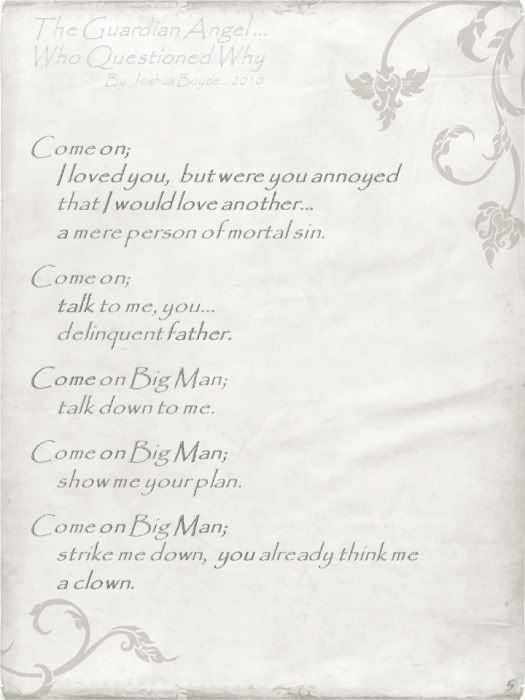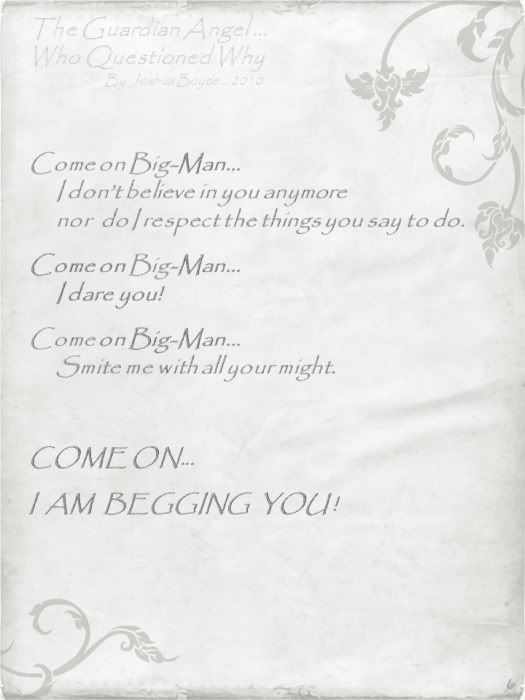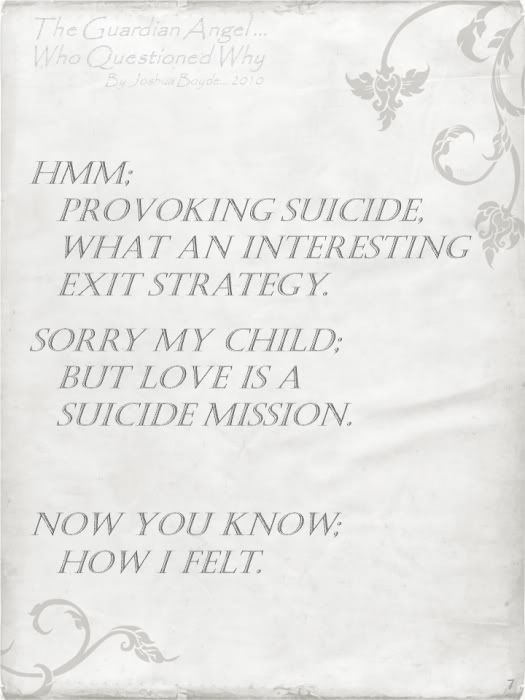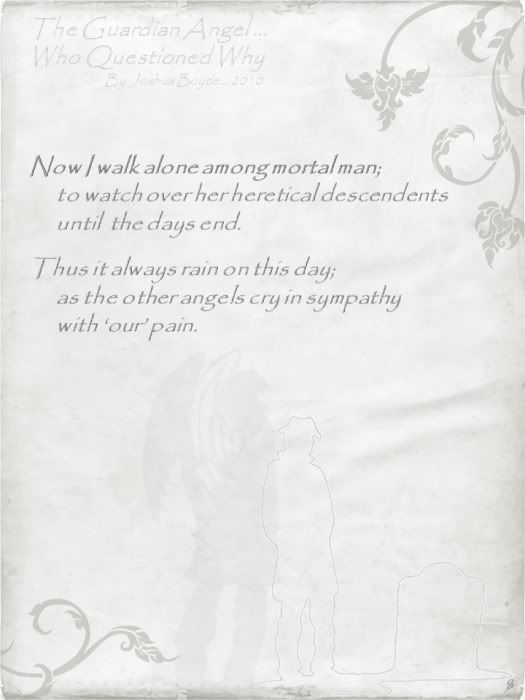 The Guardian Angel Who Questioned Why
Why does it always rain on this day?
When you woke in the morning; did you ever wonder why the birds would always sing?
Did you ever see me standing there; watching over you in my cloak?
It made no sense to me; why you could never see me, but I would have gladly laid down my life in your defense.
I recorded everything you wore and every little thing you saw; yet my feelings you never could know.
---------
You were the only one on this whole God-damned world that I cared for; but now you are no more.
I am left to walk alone in a sea of empty faces; a stranger to this land.
But for the few remaining birds and trees; I have no friends in this city of the condemned.
Without your hand; I am so lost in this kingdom of man, it could turn to dust.
My heart has turned to granite; I am so alone on this planet.
---------
I can't stay here and I can't go home; am I destine to be all alone?
I know my brothers all frown down on me; the Guardian Angel that fell so in love with a mere mortal soul.
Why are human's such a fragile thing; aging each day only to pass away?
It makes no sense; that I can't be by your side?
Is this the curse of humanity to only know love for such a short time?

---------
God; do you know how I cry each night, the Guardian Angel who lost his heart?
God what is your plan; when I could never take a wife of man?
God what is your plan; because I don't understand.
No Rosemarie, no joy; no more.
---------
Come on; I loved you, but were you annoyed that I would love another... a person of mere mortal sin.
Come on; talk to me, you... delinquent father.
Come on Big Man; talk down to me.
Come on Big Man; show me your plan.
Come on Big Man; strike me down, you already think me a clown.
---------
Come on Big-Man... I don't believe in you anymore nor do I respect the things you say to do.
Come on Big-Man... I dare you!
Come on Big-Man... Smite me with all your might.
COME ON...
I AM BEGGING YOU!
---------
Hmm; provoking suicide, what an interesting exit strategy.
Sorry my child; But love is a suicide mission.
Now you know; how I felt.
---------
Now I walk alone among mortal man; to watch over her heretical descendants until the days end.
Thus it always rain on this day; as the other angels cry in sympathy with 'our' pain.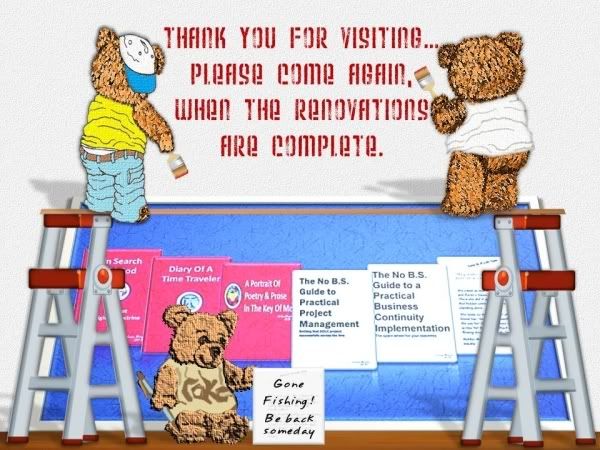 © Copyright 2017 joshua boyde. All rights reserved.
More

Religion and Spirituality Poems
Other Content by

joshua boyde
Book / Action and Adventure