The world summed up in sound bytes (political)
Status: Finished
Genre: Poetry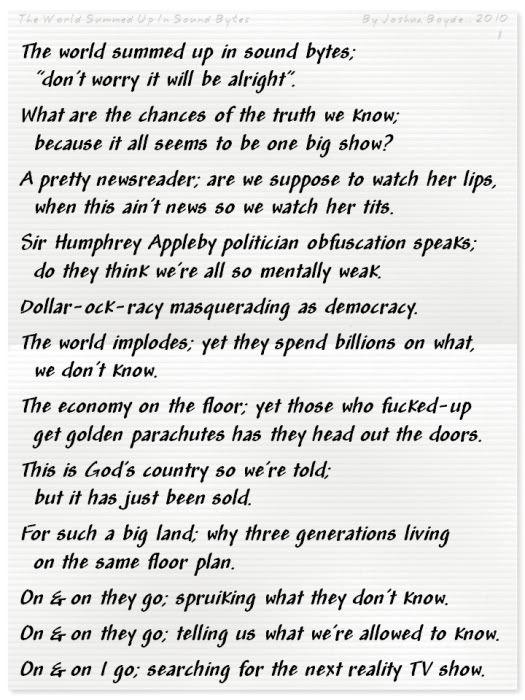 The world summed up in sound bytes
The world summed up in sound bytes; "don't worry it will be alright".
What are the chances of the truth we know; because it all seems to be one big show?
A pretty newsreader; are we suppose to watch her lips, when this ain't news so we watch her tits.
Sir Humphrey Appleby politician obfuscation speaks; do they think we're all so mentally weak.
Dollar-ock-racy masquerading as democracy.
The world implodes; yet they spend billions on what, we don't know.
The economy on the floor; yet those who fucked-up get golden parachutes has they head out the doors.
This is God's country so we're told; but it has just been sold.
For such a big land; why three generations living on the same floor plan.
On & on they go; spruiking what they don't know.
On & on they go; telling us what we're allowed to know.
On & on I go; searching for the next reality TV show.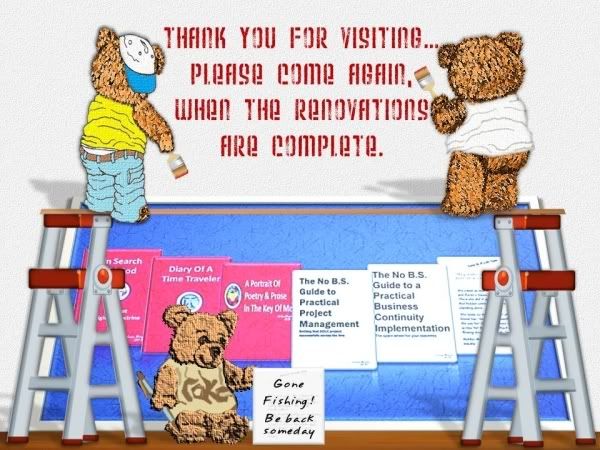 © Copyright 2017 joshua boyde. All rights reserved.
Other Content by

joshua boyde