The assignment: drawing inspiration from other media (in this case, a photograph by Robert Frank taken from the book "The Americans")
She's got his eyes. The ones that slightly turn down at the corners and set deep and dark. Everytime I look at her I see him and it is a promise and a regret at the same time. As she lays in the floor practicing her tiny baby getaway, I hum to the tune of the jukebox, each song taking me back to summers set and gone. The lyrics come back instantaniously to songs I'd thought long forgotten. A smooth riff begins and sets my thoughts on pause and my eyes haze with saline shadows. I pick up our baby girl and mouth the words, barely audiable, while looking into their eyes.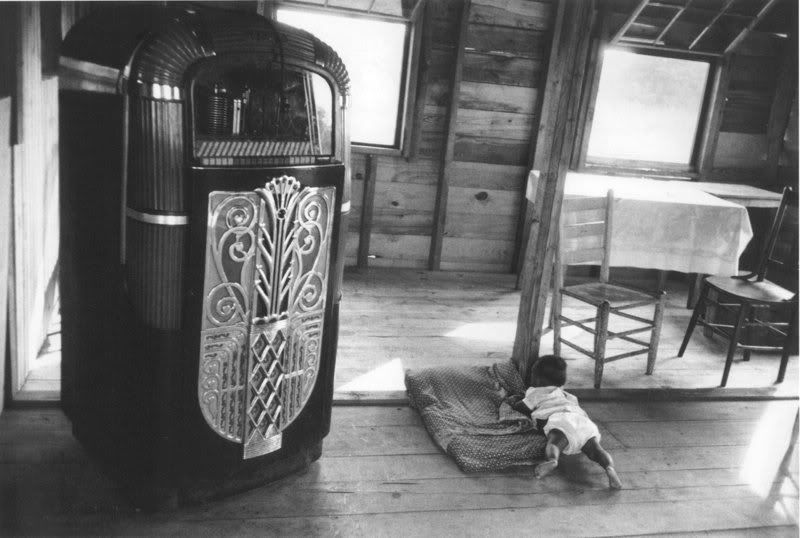 Submitted: February 17, 2009
© Copyright 2023 Kassidy. All rights reserved.