Characters in Mated Forever and Halfling's Fate
this is a list of all the people you have met and will met.
Kira Della (Alpha, Belle and Gwen's Aunt)
Kira's soon to be mate Jason Mart
Belle Ayla Della (Kira's Niece)
Gwen Della (Belle's sister)
Allen (Kira's brother and one of her beta's)
Emma (Allen's Mate)
Helen (One of Kira's Beta's)
Kevin (Helen's Mate)
Belle's soon to be mate and son of Helen and Kevin. Jake
(Left is West and Right is Mark) they are Adren and Victoria's kids
Victoria, Adren's Mate
Adren (An elder)
Quine (Ella's friend/ex lover and wolf)
Martha (An elder, Quine's mom and Ukine's Mate)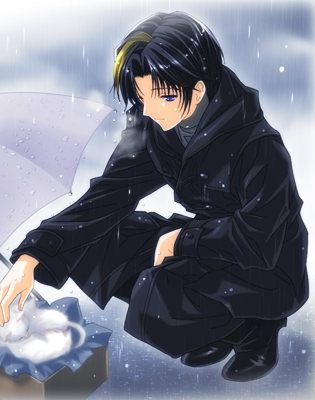 Ukine (Martha's mate and Quine's stepdad)
Marla (Rena and Eddie's daughter, Ella's friend)
Rena (Marla's mom and Eddie's mate)
Eddie (an elder Rena's mate and Marla's dad)
Selena (Sam's mate, Deon's mom and Lila's other mom)
Sam (Lena's mate, Lila's mom and Deon's other mom)
This little guy is Atheo (He doesnt show up till the end of the book)
Lila (Sam and Lena's Girl)
Gideon (Lila's brother and Sam and Lena's Son)
Josh (Ella's brother and Sara's Fiancee)
Sara (Josh's Fiancee and Ella's pretty much sister)
Micah (Josh and Sara's baby) (Not born till end of book and this is when she is older)
Thea (Trent's twin and Kristie's soon to be mate)
Kristy 'Krissy' Gen (Jason's sister and Thea's soon to be mate)
Molly (LIcia and Julian's girl) (Pretend she is half black couldnt find any anime with even black girls) (Rasists bastards)
Zane (Carla's brother and Rain and Cameron's boy)
Rain (Carla and Zane's mom and Cameron's Mate)
Cameron (Rain's mate and Carla and Zane's dad)
Daniella (Carla and Drake's new daughter)
Catty Dragoon (When older)
Davie Dragoon (When older)
Drake Dragoon (Dad of Dani, Davie, and Catty, and mate of Carla, king of the new england vampires)
Carla 'Jink' Dragoon ( Mom of Davie, Dani, and Catty, also mate of Drake. Queen of the new england vampires)
MORETOOCOMEWHENITHINKOFTHEM LOL
© Copyright 2017 Meggie1495. All rights reserved.
More

Fantasy Miscellaneous
Other Content by

Meggie1495