Jealousy, a human's green monster.
The Green Monster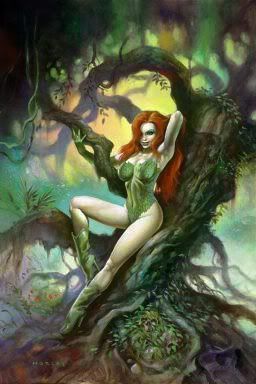 Jealousy creeps in the shadow of your body silently. It lingers as you feel a tight pinch in your stomach.
Jealousy slaps you across the face when you see your test is a D- and your classmate's is an A+ with 105%.
Jealousy is green with snake-like eyes and sharp claws that want to tare at human's hearts. It smells like acid.
Jealousy burns at your dry throat when a person is wearing the same outfit, only they wear it better than you.
Jealousy creates villains out of normal people and turns them into an evil creature of vengeance and torture. There is no justice.
Jealousy lets you be sour at your neighbor for being the richest family in the entire town. You despise them, and yet they have been nothing but nice to you.
Jealousy causes people to sin as their worst demons want to eat away at your positive thoughts. You become confused, and angry as the demons escape.
Jealousy makes you yell out in anger as you see your lover's soft lips kissing others that are not your own. You feel the urge to kill that person that stole what was once yours.
Jealousy drowns you to the point where it is too late, and you cannot escape. Your dreams are tainted with dark thoughts. There is no stopping the green monster that consumes you.
Jealousy gives you a disease. It's toxic and it pollutes the light you give off to others. It is a cancer that weighs you down, farther and farther until you feel like you have fallen into a dark abyss. The green monster you create laughs as it tumbles down with you into the darkness.
Submitted: March 17, 2009
© Copyright 2021 MissRachyVengeance. All rights reserved.
---
Facebook Comments
Other Content by

MissRachyVengeance