Reflections on life's manny paths
Things that bother me about life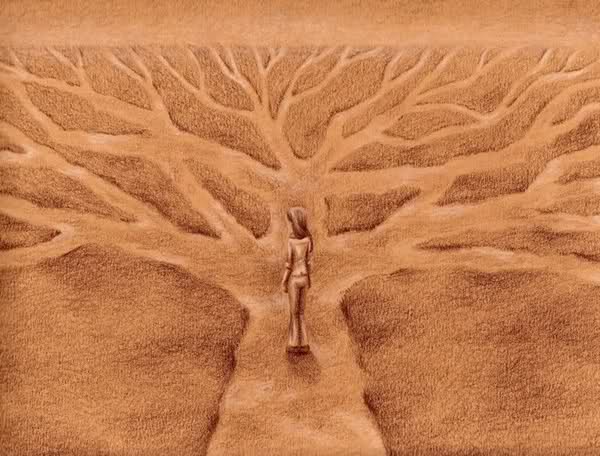 Often times I wonder
Who put this brain in charge?
Me? Directing this operation?
Ignorant me governing this body
Life comes with responsibility, yes
But also has consequences
Very hard, very real, devastating
I just really have to say
Most days I can fake it
But let truths be told
I have no idea what I am doing
Nor do I really know what I want
Living is such an arduous journey
Many times I want a way out
If only I could truly escape
Houdini myself out of this world
Too many choices too many paths
However I can only take one
I am here scratching my head wondering
Should I have taken a different route?
Am I living to my fullest potential?
Was this choice for the better?
While others around me seem to get it
I am stuck in this labyrinth of solitude
With only a cracked and broken compass
© Copyright 2019 mysterygirlblue. All rights reserved.
Other Content by

mysterygirlblue