Status: Finished
Genre: Editorial and Opinion
Hello, Just thought I'd make something in honour of all of my favourite japanese bands. ^_^
First is....Sexiest members!
Reita from "The Gazette" is the sexiest bassist.
Hyde from "L`Arc~en~ciel" is the sexiest vocalist.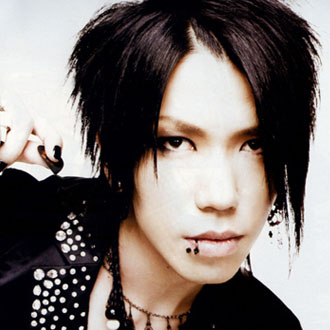 Aoi from "The Gazette" is the sexiest guitarist.
Hiroshi Sasabuchi from "Plastic Tree" is the sexiest drummer.
Now for song moods....
The awards will be for happiest, scariest, screamiest (and by that I mean they scream the most through out that song)and wierdest-sounding.
Happiest: Feeling Fine by: L`Arc~en~ciel This song is so cute and up beat, 'tis impossible to frown when listening to it.
Scariest: Nightmare by: Buck Tick This song isn't scary as in "hide under the bed" scary more like "this would be great to listen to while reading a scary story".
Wierdest: Murder's Tv by: The Gazette Although it does sound very odd, it is kickadee ass!!
Screamiest: Stupid by: Girugamesh This song is pure awesome-ness! I think there's like, one line where there's no screaming. Other than that, they scream through the entire song. (and yes, I'm aware that "screamiest" isn't a real word -_-)
The award for best music video goes to....
Baka ni Natta by: Plastic Tree
http://www.youtube.com/watch?v=VegZGbPHOlE <- link for music video
© Copyright 2017 neji chan. All rights reserved.
Other Content by

neji chan