THE DAY THE FLOODS CAME
Anyone living or staying in England in June 2007, or most notably the 24th, would remember a time of extensive flooding. Severe weather is unusual for our normally temperate climate, and the floods caused widespread damage to property with some fatalities.My family were unaffected apart from 36 hours without power, fortunate compared to many.One positive to come out of this situation was the sense of community as people gave up their resources for one another.This poem shares my recollections of that time.
The photograph is of our village park, where the water level was near to the top of the climbing frame!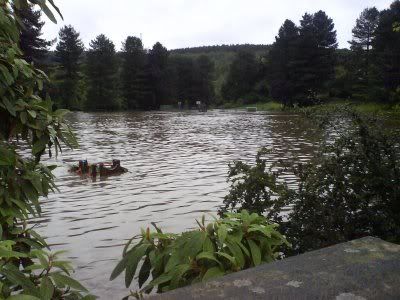 \" />
THE DAY THE FLOODS CAME
Flood,
Like flowing blood,
Has wreaked its havoc in my neighbourhood
Flood,
Has left us mud,
Scattered debris, waste, and wood
Flood,
No flowers bud,
The land is drowned, they never could
Flood,
That wretched flood,
Cannot defeat our common good
© Copyright 2018 rickyengland. All rights reserved.
Other Content by

rickyengland