If you were me, could you defend the given rights to all of men?
Beauty is but a flower
Which wrinkles will devour;
Brightness falls from the air;
Queens have died young and fair;
Dust hath closed Helen's eye.
I am sick, I must die.
Lord, have mercy on us!
Strength stoops unto the grave,
Worms feed on Hector brave;
Swords may not fight with fate,
Earth still holds open her gate.
"Come, come!" the bells do cry.
I am sick, I must die.
Lord, have mercy on us!
by Thomas Nashe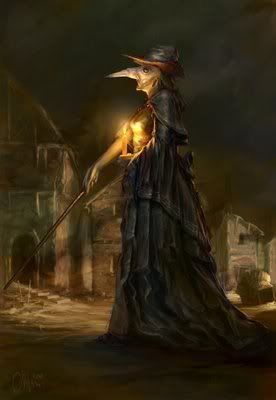 If you were me, could you defend the given rights to all of men?
by: my heart carved out, tied to a black balloon...how funny the world will look from afar.
Take it? Let it alleviate my preordain existence.Maybe it could resemble Sauron's eye,a still bleeding dagger,to afraid to be removed from a still beating heart.Follow me ,the good sheppard ,serpentinely whispered to his loyal drove.Close your eyes and just breath the impeccable scent of pure utopian.Take a step, it's a long way back to Eden my friend.Lost within a interminable desert, not quite ready to lick the rime from his fleshless fingers.I was born of malign and oblivion, snared with-in my molest past . I am with out doubt...decaying,soon I'll be sour and obsolete, but not before I watch the amber flickers of coalition,brimstone devouring leaves, as the omniscient of paradise burns.
Did you know? expiration is tasteless.
Destine, fuck god and his ludicrous game of human chess.More bored then Brandi Cunningham attending a catholic ceremony. Slipping on sweet tea, just passing the time.Ignoring the anguish screams of unstained children.Waiting for the conclusively muffle que of duress innocence.Uncondemned blood, another glass of wolfberry tea.One hand resting on heavens gilded kitchen counter,the other inveterately stroking his pallid beard. Neglecting the girls distraughting scream..
"Is there anyone who hears me crying, I'm fucking dying...I'm wondering if I even want to survive.I never seen the sky like this, never wanted to die like this"
"Doctor my daughter,my daughter doctor is she going to be okay?"Henry asked with rehearsed words. Speaking like a man who had more narcissistic concerned for his Josef Stalin moustache , then for his slowly waning daughter.Doctor Ledger formulated that if Ashley was a stallion and her fathers facial hair was a Ford Torus. Valvoline oil would be seaming onto the pavement, and for their lodge in Ashley's torso the carrion beetles would already be late on rent. A redundant picture appeared in Ledgers head, like an insurance commercial airing on Cartoon Network. Trevor, the carrion beetle at some SameDay Loan giving a blonde permissive clerk two copies of photo I.D. and one of his pay stubs.Trevor was a high-grade, hard working flesh gluttonous parasite. Just ran into hard times, like a grocery cart, vigorously shoved into an irate train.
"Doctor, I'm asking you a question...is she going to make it or not?"
Ledger didn't want to go insane again, he didn't want to bring back the haunting pain again.
Jumping in twilight, from timeworn roof tops, only located in the remote pelagic of Ledgers mind.Oynx had swallowed everything here.Pestilence owned everything here.Confidence here was like skin liquescenting on the sun.The more you desperately tried to gather it back, the more you'll default to Onatuih.Best to use the caloric flesh as a blindfold, not to see it pour off your bones like a fountain .Bleached by Magetta's magnanimous hand , will my soul stand the test of time.Can I write secrets on it, carve "fuck the world" on the back and mail it up to heaven.Crumbling existence, splintering salivation, tranquility is for sale at Margao's floating market, but the cost egregiously, out weighs the price.
Ledgers lungs filled with the revolting aroma of reality ,as the nepenthean hospital faded back into view
"Doctor are you hearing me,I need to know if my daughter is going to make it or not".Henry apprehensively glazed around the hallow emergency room.The eschew of incarceration could effortlessly be detected in this voice."She fell Doctor, I was on the phone and she fell down the stairs.God she was always so fucking clumsy.Just a matter of time before she broke her neck."Henry now looked like a sordid scarecrow, brilliantly embrace in a blanket of funeral pyre."They always blame the parents for these things, everytime little Johny Fuckhimself down the street cracks open his headon the sidewalk,his mom gets twenty years."Henry halted his incomprehensible confession, and stared at Ledger, for pardon like a parched foxed peering at approaching headlights.Oh how Ledger would of loved to stomp the gas.
El Azizia, three in the afternoon. Bring the child into this existence, then mercurialy give him a gun.For I have curse you my son with the gift of unkismetable perishment.
"Mr.Landis I'm going to have to ask you to please wait outside". Leger said this with a compression of both vigorous and depression.The door close andHenry's echoing footsteps stopped and then progress again.-I can't go to jail-.The voice of Janus was howling inside his mind -Not over that little bitch, I'm not giving up everything I own for this little whore-.
Ashley laid in the hospital bed like a rag doll spread over a grave, with the name "my father rip apart my steams" chiseled on the head stone.Her right eye mirrored a deflated black balloon, cuts and srcapes resembled an unpietistical map, showing route to Prometheus' fire. Ashley was a lost feather, hovering around the skies of hell.
How is this righteous?, is god dispassionateness? How can he watch his angelic children simply martyrate.Ledger looked down at his potent, his Friedrich Nietzscheic believing hands. Her father did this to her, why? Was it because she refused to eat her supper or maybe because she wouldn't abide by his semasiologic.These hands they're the trader of life for death.The machine pulverized key to rapturous.He could prevent the next assailment.He could send her home.With these hands he could open a door, or give eternal tranquility.As Henry thought about how to bypassing his fate,as Ashley's eyes blanched to white, by stranglation. Ledger's proponent hands set her free,into the next life.And looking on humdrumly, God savored his iced tea .
Leaning foward, Ledger insectilely breathed into the succumbed ear of his sheep. -Your existence is but a flicker to him and a deteriorating memory to me-.
maybe more to come...
© Copyright 2018 to the world a black balloon. All rights reserved.
More

Horror Short Stories
Other Content by

to the world a black balloon