Ages 55-65? What the heck is that??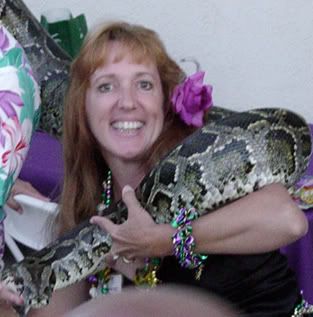 Geezer or Not?
(an Article by Victoria Reid)
Countless posts on the Internet go something like this ... "I'm old enough to be your mother..." only to find out that the person on the other end of the commentary is older than one old enough to be the mother. It got me to thinking. There are so many epithets attached to the elderly. But when does one become officially elderly? When are you an honest-to-God Geezer? Are there female Geezers? Can one achieve Geezerdom?
I was on a site once with a guy whose screen name was "Old Fart." By divulging a few dates in his article, it was easy to determine that he was 42. Okay. People with screen names such as "Old Fart" who are 42 can move over to Facebook where they will actually be one.
I have been going through a great period of introspection. This is a purely statistical observation, so no mental whining about philosophy and mind-set and labeling and all that junk, please.
I'm fairly acquainted with the various stages of life. Infant, toddler, pre-school, grade school, middle school, high school, college years (or other choice) which brings us up to 21, give or take. That's a landmark. Young adulthood. Then adulthood, then the nebulous middle-age thing.
One theory speculates that middle age is "…the period of life beyond young adulthood but before the onset of old age." This sort of bypasses adulthood completely, but whatever. "Various attempts have been made to define this age, which is around the third quarter of the average life span of human beings. Also called midlife," as in mid-life crisis. But if it's in the third quarter, it can't be midlife, now can it? That would be three quarters life.
According to Collins Dictionary, middle age is between the ages of 40 and 60. The OED says about 45 to 60. The US Census includes both the age categories 35 to 44 and 45 to 54, while Erik Erikson defines middle adulthood as between 40 and 65. Doing the math? There will be a quiz.
I ain't buying it. Here's why. First, no one agrees. Also, there is a weird gap in there. I'll work backwards. Age 65. That's an absolute. By then, you are labeled an official Senior, and there are some pretty good perks attached. Doesn't matter how you feel mentally or physically, you just have a solid statistic associated with you.
I'll also go with the fact that young adulthood and adulthood are after 22 and probably through until 35. I'll also go with middle-age as the 35-55 set. But now, we have a gaping hole. 55 – 65. What the heck is that?
The AARP hits you up at 50! I do not know anyone who is a Retired Person at age 50. The 55-65 people get some small perks (Senior Menu at Denny's), but not the full set of goodies until they're 65. So what are they? A demographic in limbo? An arbitrary number with no consistent benefits? I have officially decided that they are Junior Seniors. The outer fringes of middle age, if you follow the US Census. But 10 YEARS away from Medi-Care and all.
So… if I'm past middle age, I am not a Retired Person, I am not a Senior, … I think I'm a Junior Senior. But one thing is crystal clear. I am not a geezer.
© Copyright 2017 Victoria Reid. All rights reserved.
More

Editorial and Opinion Articles
Other Content by

Victoria Reid