Goodnight, Sweet Caroline
Sad, but with optimism (paragraphs separated by hearts)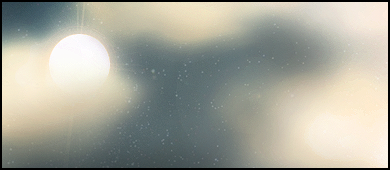 ?

?

Sweet Caroline
My darling, my love
The night is young,
Our newborn friend,
Oh its time to go in your bed,
Time to recover your strength;
?
Sleep tight with thy brother,
Leave your burden in my carriage.
Tomorrow we'll go far away,
Tomorrow will be a long day;
So baby
Don't you forget to pray,
It could build you some courage;
And let me be your little pillow,
Even for a single night
?
This morning I'll be your shoulder,
We're going to have a great ride.
I'll catch you when you're dizzy,
I'll hug you whenever you freeze;
I want to be always near you
I dreamt so much of you,
I'm fancied by the colors of your hue,
Oh yes you did
I'm allured by you
?
Oh but I know
This will no longer be true
You are nobody,
But my imagination
A ghostly wind over my shadow,
Oh I love you,
Even thou you're not in my arms
You left me
Alone over the tragic wars
?
But never mind
Let my silly thoughts be weary,
It is only tonight
When I'll let myself be happy,
So please, sweet Caroline,
Sleep.
And lay with me here
Even just for now
In our shortest second,
Touch me slight
Oh grip me tight,
Give me not your words,
But your smile,
Hug me no tender
But tight,
Cheer me no laughter
But delight,
Oh I need no last words
But you tonight.
?
Oh sweet Caroline,
Goodnight,
Tomorrow be ready for your flight,
Oh sweet tooth no longer a bride,
Watch me in and hug me your sky…
?
Tonight will be a pleasant room
So cherish me more
Like you're not leaving soon,
Oh goodnight my little cake
Shelter me now
Don't hesitate.
© Copyright 2018 wikhaiinn. All rights reserved.
Other Content by

wikhaiinn