she took a padlock and gave it to me
SHE TOOK A PADLOCK
by Wikhaiinn
I told her I must die
She told me I must live
I called on a knife
And she brought a padlock
I asked her why
And she gave back my question
I took a sword
And she sent it away
She holds my hand…
Kissed my heart,
My soul
And said,
Don't you see the beauty in you,
I'm so lucky to have you
I brought a padlock
So that you can't go…!
I didn't understand it very well,
But when she looked at my eyes
I knew that she was right
Yet I took a chain
And tied it under her feet…
"I think it's better if we'll walk together,"
I said to her…
As she hugs me so tight
And we locked ourselves to each other…
---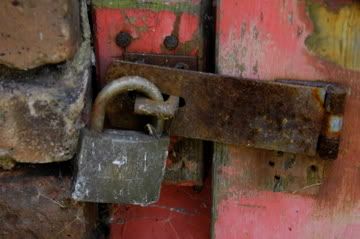 © Copyright 2019 wikhaiinn. All rights reserved.
Other Content by

wikhaiinn