Experiment X: Casting Pictures, Music, & More
Extras for Experiment X including some exciting news and a new poster! Check it out! Thanks!
WordSpeak
Experiment X: Casting Pictures, Music, & More
EMBERLY CALYX
- Lily Collins -
KELLAN "KEL" GALLAHAN
- Ben Barnes -
TERESA CALYX
- Kate Winslet -
MANUEL"MANU"
- Eduardo Verastegui -
TERAN CALYX
- Asa Butterfield -
SERAH "SERA" MARIAALVARO
- Isabelle Fuhrman -
DICTATOR "FATHER" LIUS
- Jason Isaacs -
HOPE NOVITATEM
-Cate Blanchett -
THE CONTROLLER
- Christopher Plummer -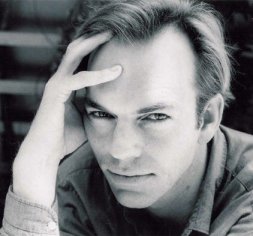 THE CHANGER "PROME THEUSSE"
- Hugo Weaving -
THE CREATOR
- Ian McKellen -
X / THIRTEEN
-Channing Tatum -
WILLOW
QUINT
- Jeremy Sumpter -
ANYA
- Kat Dennings -
BRIELLE
- Jadagrace -
SLADE
- Chiwetel Ejiofor -
GIL HOLLENTHORP
- Logan Lerman -
ZADEN
- (Younger)Steven Strait -
TALLIE
- Emily Browning -
ALAURA
- Emma Roberts -
VANE
- Mitch Hewer -
SEKE
- Mario Maurer -
LELANI
- Saoirse Ronan -
PHANEN
- Ryan Phillippe -
DAVEL
- Jonathan Rhy Meyers -
BRYON
- Aaron Johnson -
CERENA
- Christian Posey -
Watch out for this character in the next book!:)
DAMIEN
-Nicholas Hoult -
...
NEWPOSTER PROMO
...
Never before seen Craptastic Covers
Photo credit: kyoob, deathmanelf found on deviantart.com I do not own these photos, all rights go to their respective owners. I used Photoshop to create these. These covers are only for promotional, creative use.
THEBIGNEWS!
Okay, this is the biggillionth time Ihave tried to upload this extras, because I've been having so much difficulty with internet and everything, so I'm going to get straight to it! But first Iwant to give a quick thank you to all who have read and commented on Exeriment X; the wonderful feedback has been awesome, inspiring, and Booksie featuring it was such an honor. So thank you, thank you to all of you, both you and Booksie's staff. Now, for the news! I have decided that Experiment X will be the first novel of the Experiments Trilogy, and right now the sequel is tenatively titled Phoenix 5 (subject to change), and I'm also thinking about doing a prequel (to explain Hope's past). But for now I will take a break from the Experiment X world, and return to it soon. But if I feel the need that I should write it sooner, then I will do so. So until then, take care! And good luck with your own writings!
Also let me know what you think about everything, from the casting choices to the music!THANKS!
WordSpeaK
EXPERIMENTXPLAYLIST!ENJOY!
© Copyright 2017 WordSpeak. All rights reserved.
More

Science Fiction Miscellaneous
Other Content by

WordSpeak