The Twin Effect COMING SOON
What happens when fraternal twins Koichi and Katsumi are left to survive on their own? Katsumi's charm and Koichi's bad ass peronality get them far, but what happens when something threatens everything? Koichi starts feeling something for Katsumi that he shouldn't. Their world spins out of control and Koichi comes clean about all of his feelings. What is Katsumi willing to sacrifice when Koichi has nothing to loose? What happens when she has to make a choice between a man who wants to love her, and the man who has always loved her? Her own Twin Brother!
Coming Soon!
"The Twin Effect"
By: Yasuko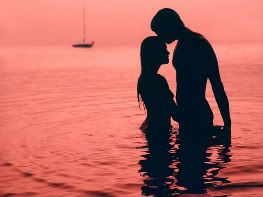 Koichi and Katsumi are not like most twin siblings. They protect each other, comfort each other, and cause chaos and havoc on the streets of Shinjuku, Tokyo Japan. She the sweet innocent girl with deceitful tendencies to get anything and everything she desires. He the ruthless, hardcore, bad ass that not many people would challenge on the streets of Japan. Katsumi knows she has extreme talent that can make her and Koichi a lot of money, but what happens when their relationship changes? They already read each others minds, anticipate each others moves, and have a sense for each other that everyday people do not have. They shared the womb of their mother until they were born only to continue sharing space all of their lives. When the parents are no longer in the picture and Koichi and Katsumi have to struggle to survive, when is enough, Enough?! What happens when the young Yakuza man Hikaru takes interest in Katsumi and Koichi has a huge objection? What happens when Katsumi finds out that Koichi only objects because he is starting to have feelings about his twin sister that he can not explain? Koichi has to make a decision! Are his feelings for his sister that strong that he will go up against a future Yakuza boss and if so how much is he willing to sacrifice? Things begin to change dramatically when Koichi comes clean to Katsumi and propositions her. Their worlds are already spinning out of control and Katsumi must choose between Hikaru "The man who wants to love her", and Koichi "The man that has always loved her"?
An action thriller that you will only be able to say "OMG did that just happen?" after reading
(These are the characters I would choose and are not actual characters in the novel)
Koichi Yamada
Katsumi Yamada
Hikaru Suzuki
© Copyright 2018 Yasuko. All rights reserved.
More

Thrillers Miscellaneous