Location: Brooklyn, United States
Member Since: June 2009
Open for read requests: Yes
turning at age sixteen on June 22nd of this year, I plan to publish a book(s) by the time I turn twenty. I live in New York. I'm a penpal ever since age thirteen, and now a penpal to over 70 people in five different countries. if you want to be one, just ask.
time for the update (and i know its early to, lol)!
these are the covers I've made for the series I'm about to post on here.
Dream On My Child, Dream On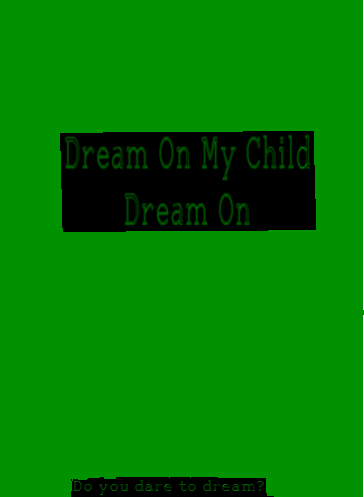 and I know I'm a little crapy about it....but I made it with the GIMP program I have....lol
Once Upon a Single Rose
umm....I have six more to do, but I'm so tired right now....me no likey insomnia!
here's some things I made myself because I'm also a graphic designer;
and

IU have been doing graphics for less than a year, so....and the pic I'm using is what I made also....so okay then....bye!
oh! and if you want to be my penpal, feel free to email me at;
thelynxfellinlovewiththeworld@yahoo.com
or something resembling that because there are some email addresses that I came on to, and instead using the one above, I made another one just like it.
if its not allowed, I'm so sorry.
Quickees
This is where you can leave a short message for the writer. All Quickees are public. To leave a private message, use the private .
If you want to write a quickee (a remark or a hint for example) on this writer's profile, please sign in.