Location: Anchorage , United States
Member Since: April 2013
Open for read requests: Yes
Hi, I just wanted to add that my favotire book(s) are: Light Before Day by Christopher Rice, Pharaoh's Daughter by Julius Lester, and Memiors of a Geisha by Arthur Golden
I love to write, read, study, and draw, along with hike, swim, play several instruments, and study various religions.
( ABOVE: Girl Power :P)
My ultimate dream is to attend Stanford university, and major in biomedicine.
I'll begin with putting my VERY old stories online (some that date back to 2010) and then my recent ones.
I'm 13, love the opera, love classical music, and love classic novels. I am lesbian, live in Anchorage, Alaska, and attend a charter school.
I study witchcraft, I do not practice it.
I believe in anything and everything except dinosaurs, yeah I've heard it plenty of times. "What do you mean you don't believe in dinosaurs?" Don't ask me about it please.
I have only one rule when you read my stories:
#1) If you don't like it, don't read it.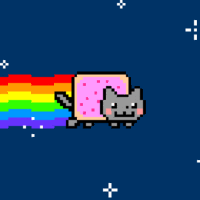 P.S. My Tumblr is still under construction, sorry <3
Quickees
This is where you can leave a short message for the writer. All Quickees are public. To leave a private message, use the private .
If you want to write a quickee (a remark or a hint for example) on this writer's profile, please sign in.