Location: Florida, United States
Member Since: May 2011
Last online: January 2022
Open for read requests: No
Every big idea started with something small
______________________________________________________
Find me on Wattpad
Revelance fan? Check out the official Revelance blog on Tumblr.
Updates
Welcome to the official "I'm too lazy to start my own blog" section of my profile.
11/5/15
Who/what is Flint?
First and foremost, I really want to thank you guys for giving me some amazing feedback on my new short story prologue. I especially want to thank starsthatfellonrandumgirlatnite000 for helping me point some things out. The greatest thing about this site, is that the interaction between writers and their fans is a lot more prevalent, which makes it much easier and quicker to receive feedback on something you're writing. I know that this new short story is kind of left field and isn't really something I've ever talked about on here before, so I'm going to do that right now. What this is, is a Sci-fi drama. It's not Interstellar, War of the Worlds, or Independence Day. Although those are three movies that I enjoy a lot, the story that I am writing does not have much in common with those, so if you go into this thing expecting Transformers 5, then you'll probably be gravely disappointed. The full summary is attached to the prologue, but I'll break down the story here to clear up some things in case there's any questions concerning the concept.
Basically, this is an E.T type of story (yes, the boy is an alien). A ship crash lands on Earth and the only living survivor of the ship is an infant. The child is raised and sheltered in an underground lab and becomes a classified research subject of a government-run facility that resides near Area 51. At a young age, he's introduced to Dr. Raynes, the man who is in charge of the research. Overtime, he grows very closely with the boy, whom he eventually names "Flint". Raynes teaches Flint many things involving Science, Math, English and many different types of literature. At the age of 11, he grows curious about what life is like outside of the lab. One night, he even manages to escape the lab and flees to a small city near New Mexico where he encounters two middle school students named Tara and Sam whom Flint develops a friendship with. Meanwhile, Dr. Raynes searchs for Flint and also, the truth behind how he was able to escape.
Since I'm still in the process of finishing Part 3 of Revelance, I haven't been writing much of this story. Pretty much the only thing that I've written so far is the prologue. I won't officially began writing this until I am done with chapter 14 and 15 of my novel, and even after that, it may still take me at least a couple months to write. So this short story isn't going to be released for quite sometime. I'm sorry if this is disappointing news, but mainly all I wanted to do was get this out into the open air.I wanted to give people an insight of what I am working on and to give people a taste of what my next short story will be like. Thx for reading :)
10/28/15
Updates on Revelance
If you have been following my news posts on Wattpad, then you probably already know that I have taken on an English course this semester at my college. Because of this, I haulted production on chapter 14 to help prioritize for the class and take some time to see what I could learn from it. For the most part, I haven't really learned much since then, but I have started working on the new chapter again and so far, it is coming together very well. I would like to have the chapter finished around Thanksgiving, but so far I'm not sure if I will have it done by then or not, however it is a possibility. I want to at least have it out before the end of the year. Now as for the Part I Revision, as you probably could've already guessed by now, it isn't going to happen this fall, or even this year. I'm definitely going to be working on it in the near future, but not this year.
6/14/15
Revelance Part I rewrite
Official poster
After the chapters are revised, there will be a small "revised" at the top right corner of each chapter. Underneath it will show the date of when it was revised.
5/31/15
CHAPTER 13 WILL BE POSTED IN EARLY-MID JUNE
Chapter 13 is now ahead of schedule. Tomorrow will be the first day of June and it's already more than halfway done. I will make sure to keep you guys posted when the chapter is finished.
______________________________________________________
I am really getting in to making book covers now. If you would like me to make a cover for a novel or short story of yours just email me with your requests at amc427films@gmail.com
i.e cover I designed for "His Only Hope" by KW156766
I write the things that have not yet been written...
...and seeing this box here after I've written it really makes me happy:)
______________________________________________________
Just a guy who likes to write down the things on his mind
If you hateme, that's fine
Because my stories will always be undenied
And If you hate me then that's alright
Because who know's
I may even end up being better than the 5 of you combined
So if you hate me, that's fine
But keep in mind
You may be making the biggest mistake of your life.
---------------------------------------------
Whoever said life is short
probably lived a short life
______________________________________________________
PROJECTS IN PROGRESS
Revelance Chapter 14: Lost and Found [40% done]
Expected completion date: Late November
Flint (short story): [10% done]
Expected completion date: Spring 2016
Novels
REVELANCE
Official Cover
-PROGRESS: IN DEVELOPMENT- [Expected completion date: Fall 2016-Early 2017]
Two years after global destruction kills over 98% of the worlds population, the survivors form a new government which later creates an agency that serves and protects the survivors who are left. Their purpose was to help them rebuild their world to the way it was but when a shocking discovery is revealed, one member, (Ventia Mason) turns against the agency and their corrupt ways. He befriends a suspected criminal named Malcolm and together they find a man named William Shaw who eventually helps them start a rebellion.
Part I posters
Part II posters
Part III posters
Part IV posters
Part V posters
Alt. posters
Screenplays
Day Three [up next]
Technically this is a novella, but it's also a screenplay split up into 3 parts. I will not post any chapters until I am finished writing all 3 and then when I am finished, I will post each chapter at 24-hour intervals.
Synopsis: Chronicles the life of two police officers in a small town in Texas who pursue a criminal rumored to obtain immortality.
Out the Window
This humorous tale follows the story of three superstitious individuals: A bank robber who is rich, but suffers from a fear of running out of money, a financial advisor with an uncontrollable gambling addiction, and an office manager with OCD who is obsessed with throwing things out of a window when they are broken. In an unexpected and unfortunate turn of events, the story of these three people collide with one another and what may be one man's problem, might be another man's solution.
Tooth
Based on a true story.
After nearly killing a 9-year-old boy during an operation, Dr. Warren Rodman, an oral surgeon, makes his staff and co-workers swear to secrecy upon the event. After he is made aware of the leaked information, Dr Rodman investigates his office workers in the hopes of finding the culprit.
Short Stories
Deceitful (Short story)[on hold]
A grossing comedian steals good jokes from other local comedians to create his own fame. Like all rules that are broken, there is always a consequence and soon James Newton will discover his own. What will it be exactly? There's only one way to find out.
______________________________________________________
UNKNOWN DATE
(Books I plan on writing)
Insufficient Dreams
Noah Winfeild, a young teenager, discover's he has an interest in writing and hopes to become an author.
While still in the middle of finishing up high school, his father's software company is forced
to shut down and his family of seven are left to live on the streets. For Noah and his family, the only
hope left for survival, is finishing the book that he started writing. While hoping to get the book published to
save his family from poverty, Noah makes a friend along the way, who is also homeless. As they become close,
they inspire each other and Noah's life changes. But, will he ever be able to save his family and successfully publish his
book? There's only one way to find out.
FOLLOWERS (Revelance Prequel) [unconfirmed]
Many people have questions about Revelance and this novel
is sure to achieve the answers. The prequel will talk about Jon
Devoddens past and Malcolm's past and explain how the new
government was formed and why both Sovense and Revelance
were created. It will also discuss the recovery missions of the
survivors and how they survived in the first place. The novel will
be short, sweet and to the point with only 7-10 chapters. Followers
is guaranteed to answer all of the questions you have been asking.
The Sabbath Trilogy
PART I
PART II
PART III
The Sabbath is the story of a young boy who is born during World War I. Raised by his italian catholic mother he also has an older brother as well. When an invasion occurs in their hometown, his mother makes an attempt to convince the brothers to surrender to the German invaders. The older brother obeys but the younger brother decides to stay behind and fight, relulting in both brothers being put on opposite sides.
Much more historical research has to be done before
I can even begin writing this. Sorry this was such a bad summary:(
The rest of the story is still being worked out. When I finish working on Revelance and start working on Sanora I will put up the official summary to these three upcoming novels.
The Examiners
After a wildfire in California sprouts from what was previously a controlled burning, the firemen decide to remain in the area to try and put an end to nature's cruelest element and save what is left of their hometown. Meanwhile, one of the firemen become suspicious that their chief has something to do with it. As the fire begins to grow, so does the suspicion of the citizens in the area and the untrustworthiness of the people who had sworn to protect them.
Unfortunately, I don't write multiple novels simultaneously, so this book probably won't be written for a really long time but at least I put up a poster:)
The Six [unconfirmed]
33 years have passed since the 9/11 attacks. 6 people, who are believed to have help the terrorists execute the deadly mission, are arrested and are forced to stand trial. When certain evidence is uncovered, it turns out that only one of those six people are guilty and the other five are innocent. As time runs out, the jury must choose who dies and who goes free. But will they make the right decision? There's only one way to find out.
Carver
Four people volunteer for a top secret scientific experiment and are put inside of a machine that allows them to mentally create their own version of Earth in their head but have the ability to feel like it's actually happening. After each of the four people are placed into their imaginary universe they soon discover that these worlds intercept and even though their worlds aren't real, the damages that they do to each other are and all four volunteers are forced to fight each other until only one remains.
The Bridge
I can't decided if I want to make this story a short story or a novel. I will put up the summary once my decision is made.
______________________________________________________
I <3 MINECRAFT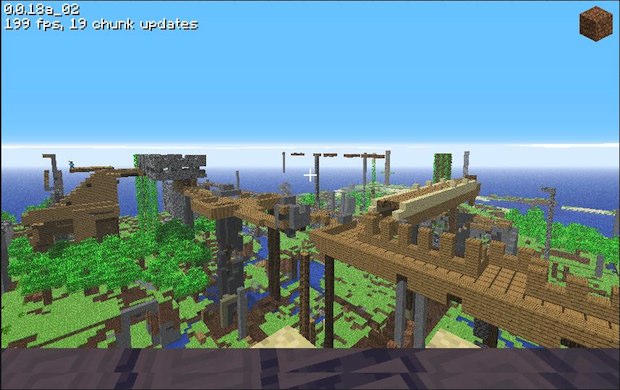 MINECRAFT RULEZ
______________________________________________________
Quickees
This is where you can leave a short message for the writer. All Quickees are public. To leave a private message, use the private .
If you want to write a quickee (a remark or a hint for example) on this writer's profile, please sign in.
Austin Converse is a

Fan of:
Austin Converse is a

member of: