Location: Seattle,Was, United States
Member Since: March 2011
Open for read requests: Yes
Is Deception's Vemouns Kiss...so you probley know me...I couldnt get on my old one ..so I made a new one...Enjoy my lasted work.
but for those who don't know me here is a little info on me.
Welcome to My World Where the Wicked Never Rest and Death,Love,Pain is just around EVER Corner!!
Who am I? You may ask yourself that question alot.
Me....I am Mekonio Tengareo Randles Riley George Sinner Mccullen.
I am a 18 year old gay boy who enjoys the little things in life.
There are somethings I'll care to share and some I wont.
Like I lose my tempter sometimes too easy.I also have a split personalitly known as Yurko Zan.Living in Seattle with my real father is off and on.We fight alot but I guess that's us showing love.My belief is Wiccan...I dont believe god exist so dont try to shove christain shit dowqn my throat.I am also a witch.My grandmother finally infom me of this.She is one..so is some of my great grands.If you dont believe me thats fine.I know the truth and that is all.
My likes:
Yoai
horror
Parnormal Romance
Fanasty
Fan Fiction.
I enjoy all kind of music except Heavy metal,blues,regga and oldies.Yuck that shit is just gives me a headach.
Awww This makes me wish I had a boyfriend right now.
This happens to be one of my many favorite animes
When theres so much crap in someones life...How is it possible to be happy?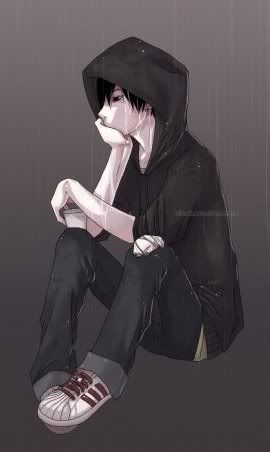 What is happy about waking up alone....When theres nobody who can understand what you go through?
This cut is so much deeper then my love for you.
Two girls Nikuyoku and Hisan live the life of two beautidul princess with everything they ever wanted. But behind close doors there are secerts which they keep to themself. Things better off in the dark. When all hell breaks lose in the city of CrateVil. These two girls must figure out what to do. And there choice may just be the key to a catrpsh events.
My novel Gothicka Lips.
Coming soon.
Quickees
This is where you can leave a short message for the writer. All Quickees are public. To leave a private message, use the private .
If you want to write a quickee (a remark or a hint for example) on this writer's profile, please sign in.
Fans of

Axilic Deathknight:
Axilic Deathknight is a

Fan of:
Axilic Deathknight is a

member of: