Location: Pennsylvania, United States
Member Since: December 2008
Open for read requests: Yes
Hey!! I wanna know who this mattie is that was commenting on my writing!! I'm not mad at you or upset. Promise. I just wanna talk! Lol.
I have a new account called MeAgainstTheMusic! I WILL be updating this account and that one!!!
I haven't said it yet but I will now. Cause I'm too lazy to update: I am the winner of xxEmoheartsxx first challenge! My first challenge won! Thanks xxEmoheartxx!
OMG!!! OMG!!! I've been featured for the first time! My novel Decode was featured. No wonder I got a whole bunch of comments on it!!! I'm so happy!!! This made my day! Thanks Booksie!!! And those who read my stories!!!!
Hi everyone! Im Livi! As you can tell by my name I am a Barbaro Lvr! I love horses and horse racing(I see nothing wrong with it, except for the drugs!). I love the twilight series and Warriors series by Erin Hunter.
My favorite artists are Glee Cast, Darren Criss, Britney Spears, Evanescence, P!nk, Weird Al, RyanDan, Paramore, Katy Perry, Hilary Duff, some Taylor Swift, and now Lifehouse, Lady Gaga too!!!!!
My greatest love is horseracing. I enjoy every second except when a horse breaks down. I have witnessed 2 different breakdowns on tv. The worst being Barbaro. I loved him so much. He fought so hard through the months of healing. Never saw another fight like him. I got out of school and heard the tragic news from my grandfather, that he was put down. I cried all day. I watched the news and nightly news who always said how good he was doing and then they said he was put down. He was so close until laminitis took him. I hope they find a cure for this soon. Well in good terms, Barbaro's full brother Nicanor(3 yrs old) is making his racing debut this weekend (january 31 2009!)
Barbaro: April 29, 2003-January 29, 2007
GO NICANOR!!!!! WIN IT AND MAKE YOUR BROTHER HAPPY!!!!!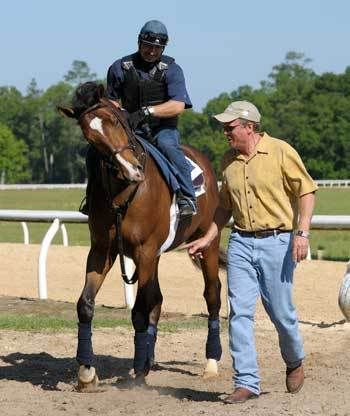 And their youngest brother! Lentenor!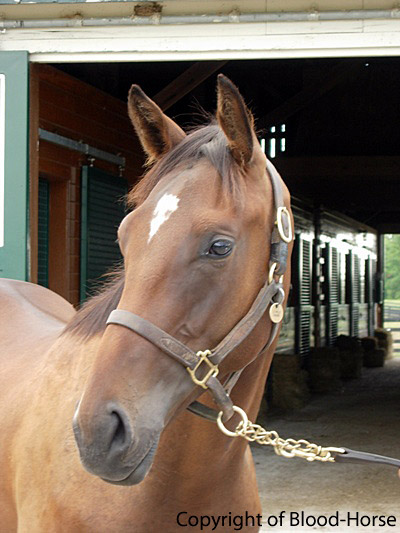 La Ville Rouge foaled March 10th!!!! Remember I told you i'd put the new foals pic up? Well, here it is! He's so cute!!!!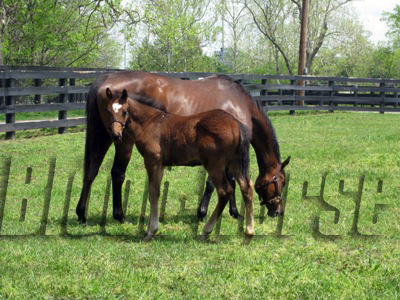 A friend calls you while you're in jail, a good friend visits you while you're in jail and a best friend will be sitting next to you yelling, "THAT WAS AWESOME LET'S DO THAT AGAIN!" If you have a best friend copy and paste this into your profile.
Memories last forever and never do they die, True friends stay together and never say goodbye
The day my friends stop making fun of me is the day i start worrying
i'm sorry i'm not perfect or pretty deal with it i do every day
friends hear what you say, best friends hear what you dont say
you can be young once, but you can be immature forever
i dont suffer from insanity, i enjoy every second of it
you're just jealous because the little voices talk to me
Quickees
This is where you can leave a short message for the writer. All Quickees are public. To leave a private message, use the private .
If you want to write a quickee (a remark or a hint for example) on this writer's profile, please sign in.
Barbarolvr93 is a

Fan of:
Barbarolvr93 is a

member of: