Member Since: November 2009
Open for read requests:

Yes
Connect with writer brokenangel1297
Connect with and receive their publishing and news updates. You can disconnect at any time.
Send a message below to notify him about your intention.
Remove book from Published Books
Featured on Booksie by
brokenangel1297
---
About
If love asks a question, do not deceive For the truth is the answer, I only believe If my heart should open, love do not fear Or if my eyes in happiness shed a tear Let the wind in my soul blow you away And the sun in my heart brighten your day If love and life I was asked to compare Both of these with you I wish to share
The miles are many, The visits are few, but when you see the sun set think of me and you.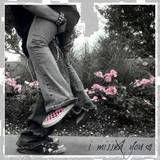 When all the songs are over and all the words been said The sun grows dim across the sky and the world prepares for bed I oft can take a moment now to view the sky above and whisper God a simple prayer to thank him for your love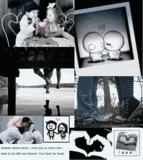 I have been Telling my every poem How cute you are. But now I am ashamed to tell them You are disrespectful to Me, my love, and every poem I have written so far. I don't want them to think I am a liar I am not It was you who set my heart on fire.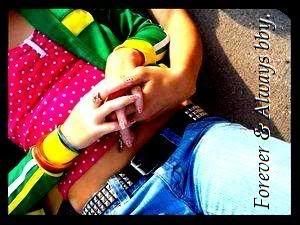 I wish I were your pillow, So you would hold me tight. I wish I were invisible, So i could watch you sleep at night. I wish I was the sun, So I could warm you with my rays. I wish I were the rain,So I could brush upon your face.. I'd wish on every star, To have just one wish come true, So I could be with you.
The light in your eyes As you stare into mine Just makes me see God's perfect design The warmth of your hand The feel of your skin Moves something inside me Something deep within Your feelings so gentle Your love so sweet I feel this passion Every time we meet And today I give A promise to you That my love will be Honest, Faithful, and True
I watched a Butterfly today, She seemed to know the right way. She would flutter here and flutter there And then she landed on my chair. The sunlight glistened off her beautiful wings And I swear I heard her begin to sing. Her colors were all purples and pinks And I could feel an emptiness in me begin to sink. A Coldness in my heart began to melt And a warmness replaced it, which I have never felt. With one last chorus she fluttered high I thought if I lost her I just might die. Then I heard a voice, crystal clear You shall never loose me; I will always be near. So I have planted a butterfly garden you see, For a butterfly must always be free. And I watch my butterfly every day, So that I too, now know the way.
The Smell of your hair The taste of your kiss These are the things That I will always miss The sound of your voice The feel of your hand They affect me in ways You could never understand The love in your heart The peace in your eyesThey make me feel Like I want to cry You are a gift That God gave to me And I can just feel That we are meant to be I'll love you forever I hope you do too For it's only a short while Before we say "I do"
I look in her eyes, and it tickles my soul, the magical kisses, are about to unfold.. staring into her eyes, while holding her hips, my body starting to tremble, anticipating those lips.. i close my eyes, and lean in for a kiss, shaking so much, i hope i don't miss.. then our lips met, and it was the best, my heart beated so fast, i lost my breath.. looking in her eyes, the feelings a bliss, and every peck from her, is a magical kiss....
---
Quickees
This is where you can leave a short message for the writer. All Quickees are public. To leave a private message, use the private messaging system.
If you want to write a quickee (a remark or a hint for example) on this writer's profile, please sign in.
---
Leave a message for the writer with penname brokenangel1297.
Send Invitation Mail for Profile
Invite friends to visit your profile on Booksie.