Location: wouldn't YOU like to know...., United States
Member Since: September 2008
Open for read requests: Yes
Hi. I'm Carolyn Lewis Poe on here.I have c h o s e n that pen n a m e because they a r e the combined n a m e s of some o f my favorite w r i t e r s, Carolyn Keen, a u t h o r of the N a n c y Drew series, L e w i s Carol, author o f Alice in W o n d e r l a n d and other n o v e l s and Poe f o r Edgar Allan P o e .
I have a love for r e a d i n g, writing and the arts. I love anime and drawing, horses and the o c e a n. I believe that G o d reigns supreme and that He is theonly one.
HERE are SOME funny/THOUGHTFUL/wise SAYINGS that I happen 2like:
"It's funny how the people who say, "I'll never hurt you." Are the people who hurt you the most." ~Unknown
"The people who mind don't matter, and the people who matter don't mind!"~Unknown
"We is friends! You hurt, I hurt. You cry, I cry. You laugh, I laugh. You get chased by a bunch of blood thirsty zombies, I'm gonna miss your e-mails!";D ~Unknown
"You will find as you look back upon you life, that the moments when you have truely lived are the moments when you have done things in the spirit of love..."~Unknown
"Love... All my life I have read about it, dreamt of it, waited for it, cried for it, needed it. Someday, when he comes into my life, I will finally have it."~Unknown
"It's not the size of the dog in the fight. It's the size of the fight in the dog."~ Mark Twain
"On the other hand...are four fingers and a thumb." ~ Me
"(16)God so loved the world, that He gave His only begotten Son. That whosoever believes in Him shall not perish, but have everlasting life." ~ John 3:16 KJV Bible
"(9)If thou shalt confess with thy mouth the Lord Jesus, and shalt believe in thine heart that Christ raised Him from the dead, thou shalt be saved.(10) For with the heart man believeth unto righteousness; and with the mouth confession is made unto salvation." ~Romans 10:9-10 KJV Bible
"It's only funny until someone gets hurt...then, it's freakin' hilarious!" >D ~A T-Shirt somewhere...
"If American Eagle and Abercrombie and Fitch said it wasn't cool to breathe, 92% of the world's teens would be dead." Put this on your list if you're one of the 8% who'd be laughing! >D
"Muffins are just ugly cupcakes...but we love 'em anyways!" ~ Unknown
"You SUCK! And I'm leaving!" ~Ed, Fullmetal Alchlemest picture
"A person who never made a mistake never tried anything new." ~Albert Einstein
"Friendship is born in that moment when one person says to another, "What! You too? I thought I was the only one!" ~C.S. Lewis
"The earth has music for those who listen." ~William Shakespear
"Courage is being scared to death but saddling uo anyway." ~Jon Wayne
"Do or do not, there is no 'try'. ~Yoda, Jedi Warrior
"How wonderful it is that nobody need wait a single moment before starting to improve the world." ~Anne Frank
"Never look down on anybody unless you're helping them up." Jesse Jackson
"The skill of writing is to create a context in which other people can think." ~Edwin Schlossberg
"I shut my eyes in order to see."~ Paul Gauguin
"(13) I can do all things through Christ who strengthens me!"~Philippeans 4:13 KJV Bible
"Kissing is a mean of getting two people so close together that they can't see anything wrong with each other." ~Rene Yasenek
SOME CoOl PiCCieS!! :D:
~Twilight Princess, Link and goat.
~ Cool Malon on Epona~From Link Games...
~ Unicorns at play.
~ Dolphins cresting off of a wave.
~ Cool elemental dragons
~ Fall farie
~Edgar Allen Poe
~ Hugh Michael Jackman, my favorite actor! :)
~ This is a sweet picture of Zuko and Katara (from Avatar the Last Airbender)
~ Sokka ( from Avatar) holding a cactus cup thinking, "IT'S THE QUENCHIEST!!!"
~ This is Charlie the Unicorn and his two pals! If you've never seen the clips of them, you MUST!!!! Here are two links: http://filmcow.com/flash-charlietheunicorn2.html http://filmcow.com/flash-charlietheunicorn.html
~ Chibi Link eating chicken and Cuckoos...ATTACK!!!~
~Chibi Kenshin in different poses....~
~Cartoon Link going to kill Navi...~
~L eats Haagen Dazs!~
~ Kenshin and Sano...cool background...~
~ Cute little animation I found on my friend dragongoddess's page!~
~Aslan from the Chronicles of Narnia~
~Loch Ness Monster Animation...I BELIEVE...~
~Bitey of Brackenwood! I absolutly LOVE this little guy and all of his faery and fantasy friends! If you want to see his flash videos, go to www.oohbitey.com!~
~ Bigfoot w/ Bitey!~
~ More Bitey!~
~BITEY!!!~
~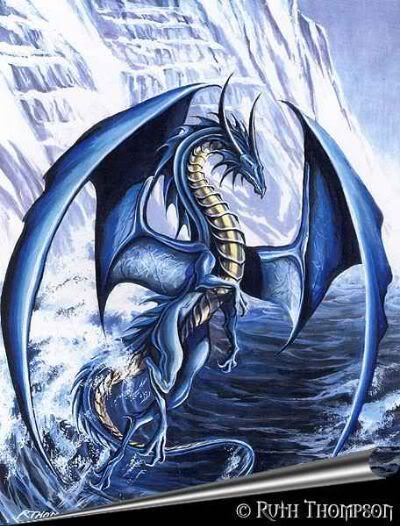 ~ Cool water dragon~
~ Water unicorn~
~Water an ice unicorns~
~Mermaid and unicorn~
~Different elemental fairies~
Quickees
This is where you can leave a short message for the writer. All Quickees are public. To leave a private message, use the private .
If you want to write a quickee (a remark or a hint for example) on this writer's profile, please sign in.
Fans of

Carolyn Lewis Poe:
Carolyn Lewis Poe is a

Fan of:
Carolyn Lewis Poe is a

member of: