Location: Warren, United States
Member Since: December 2008
Last online: May 2016
Open for read requests: Yes
I'm a Fourteen year old girl whos just living. I'm in 8th Grade right now. Friends mean EVERYTHING to me!! Got to Loveeee music!!! Love to live it up!! Love the color blue and yellow. Cant stand orange for some reason. Love the smell of cocnut. Yes I may be the girl who gets 23 awards at the awards ceremony at the end of the year.....SO?? What you got to say about it??? Hehee idk why i put that!! Dont like making profile thingyys. Love reading other peoples writing. Love writing writing, even though its not good. Dont wanna go to the high school alone=[ This is a really prettyy color!! Thank you to all the people who actually read this retarted profile! Love the Hey Monday Pic though!!!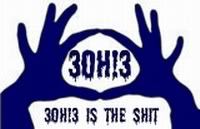 Quickees
This is where you can leave a short message for the writer. All Quickees are public. To leave a private message, use the private .
If you want to write a quickee (a remark or a hint for example) on this writer's profile, please sign in.
catherinerin is a

Fan of:
catherinerin is a

member of: