Location: Boston area, United States
Member Since: July 2010
Open for read requests: Yes
Cecilia Tan writes about her many passions, from erotic fantasy to baseball, from her home in Cambridge, Massachusetts.
She is the author of many books, including The Siren and the Sword, Black Feathers, Mind Games, White Flames, and The 50 Greatest Yankee Games. She has edited over 50 anthologies of erotica for Thunder's Mouth Press, Blue Moon Books, Masquerade Books, Ravenous Romance, and for the publishing house she founded, Circlet Press. Her fiction has appeared in Ms. Magazine, Asimov's Science Fiction magazine, Best American Erotica, and many other places, and her nonfiction on baseball has been in Slow Trains, Baseball Ink, Gotham Baseball Magazine, and elsewhere. Follow her blog at http://blog.ceciliatan.com.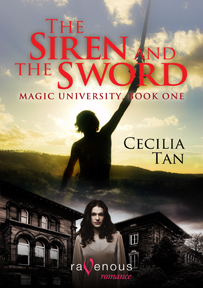 Quickees
This is where you can leave a short message for the writer. All Quickees are public. To leave a private message, use the private .
If you want to write a quickee (a remark or a hint for example) on this writer's profile, please sign in.
Cecilia Tan is a

member of: