Location: New York, United States
Member Since: September 2013
Open for read requests: Yes
~ Welcome To My Page~
Again sorry for beingactive I kinda had to study for exams and I have an online Russian course sooo yeahh!
I've also fallen in love with Hatsune Miku <3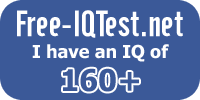 Free IQ Test
Check out my new novel
I feel high xD
— Akiraxoxo (@Akiraxoxo2) April 28, 2014
Quickees
This is where you can leave a short message for the writer. All Quickees are public. To leave a private message, use the private .
If you want to write a quickee (a remark or a hint for example) on this writer's profile, please sign in.