Location: Canada
Member Since: June 2012
Open for read requests: Yes
I believe that
words
are one of this world's most powerful
magics
. They can be used to
destroy
and
create
. Words, if used skillfully, can weave
lies
that seem more honest than the
truth
, and create weapons more
dangerous
than a sword. On the other hand, words can
paint
beautiful tales
of
courageous maidens
,
faraway lands
, and
knights in shining armour
. In the end, this power that
each one of us
holds is what we make of it.
"The truth is a beautiful yet terrible thing and should therefore be treated with great caution."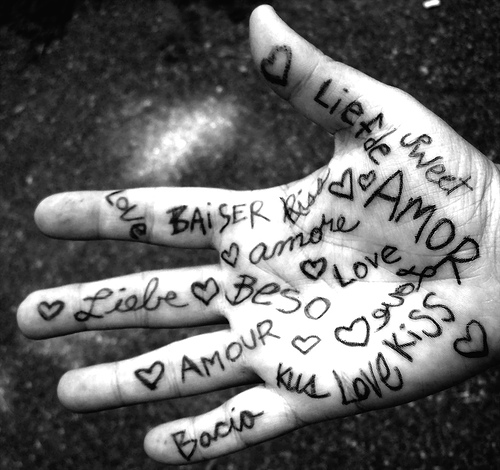 My pride is worth more than my life.
I'll use any method to get what I want and I just about always get what I want.
People have said that I am hard to love. I don't dismiss that claim.
People call me cruel, cold, and mean.
People say I'm kind, caring, and fun.
I'm known for being blunt. I say exactly what I mean and usually I don't and won't bother making it sound any nicer than it actually is. So don't ask me questions unless you can deal with my answer.
I never open up to others. I'll smile on the outside even if I'm dying in the inside. After all, you don't have to know and you wouldn't notice anyways.
Think you know me? Think again.
I rarely ever truly love people.
My heart is like the wind. Catch it if you can.
If I love you, I'll love you to the ends of the earth. If I love you, you'll mean more to me than my pride.
This is me. Love me, hate me... I don't care.
***************************************************************************
PsychoticThrillers: I'm the type of person who gets scared REALLY, REALLY easily, so I NEVER read horror. Like EVER. Buuuuuut.... PT's "The Mind of an Unstable Loner" was soooooooo good I couldn't resist. To be honest, that's the first horror novel I've ever read. And I LOVED it. Well, maybe not the part where I had nightmares afterwards, but I loved just about everything else about it. I have like no regrets reading that. There are like LOADS of WONDERFUL writers out there and I didn't choose PT just because she can writer horror like nobody's business. I chose her because she's FREAKISHLY nice and really easy to talk to, which just adds to her awesomeness. Anyways, if you haven't already, go check out her page and talk to her a little. I'm sure you'll love her as much as I do. :) (PT, if you read this, just know that I'm blaming you for my week of sleepless nights. XD)
cetink: I love LOADS of writers, but 99% of the time, I don't check regularly to see if they've posted new work. With cetink, I check her page like 30000000 times a day (ok, maybe not quite) to see if a new chapter for "The Story of a Shadow" has come out. Honestly, read some of cetink's work. I promise you'll love it.
yldasrma: I'm not kidding when I say that this guy is the Leonardo da Vinci of the twenty-first century. He is my go to guy if I ever need help with math, science, LA, etc. (I swear, he is like smarter than Einstein) and to top that off, he is AMAZING when it comes to art. If you need a book cover done or something like that, you should DEFINITELY ask him. So, not many writers can make me question the world, my perspective of the world, and frankly, the writer's sanity. XD But yldasrma can. Not only that, but he is the world's nicest guy EVER. (I'm serious.) When you get the chance, go and drop a "Hi".
Bluedragon: Read his poem "Little Princess." I swear it's the world's MOST ADORABLE POEM EVER. Enough said.
***************************************************************************
I'm open to reading requests BUT I have a couple of conditions:
1. I will not read anything you haven't put any effort into writing.
Don't waste my time.
(This shouldn't be a problem.)
2. Don't copy and paste a reading request onto my profile. (It's called spam.)
It really bugs me when people do this. In my opinion, people are doing you a favor if they take the time to read your work. It's not the other way around, so you could try to be kind back by at least typing a reading request that's slightly different from all the others that you've copied and pasted onto countless profiles.
Just a thought.
3. If you get the chance, could you please read my work too?
I'm taking the time to read your work. It'd be nice if you would do the same for me.
One more thing. If I love your work, I'll put you on my list of Writers to Love. :)
Quickees
This is where you can leave a short message for the writer. All Quickees are public. To leave a private message, use the private .
If you want to write a quickee (a remark or a hint for example) on this writer's profile, please sign in.