Location: Riccall, United Kingdom
Gender: M
Member Since: November 2012
Last online: October 2017
Open for read requests: Yes
News
Last Updated Feb 14, 2017
Greetings Folks !!!!!!!!!
Hi there .
I've been away for a wee while due in part to my rather stressful life of having to move home every quarter.
I have been an online writer for over a decade but only really started reading and writing Erotica in the last couple of years.
For me it is pleasurable to read and not much fun to write.
I'd rather be the person acting out the role in real life than writing about it.
Hell no I would rather play out the rolls with my fellow writers if truth be known.
But we all have our families and commitments so I will have to keep dreaming about my fantasises lol.
I'm not actively writing anything on Booksiesilk or Booksie right now because there is nothing worthy of writing.
I would really appreciate it if all those people who are reading this news will come and visit my "Poets Corner" House on "Booksie" the regular site.
I have published a book of my poems in an A-Z format,there are over 140 poems to be read and hopefully enjoyed.
I would like to publish them individually which is what they deserve,however the editing and format requirements are too laborious here on Booksiesilk and Booksie,it would take me forever to do it to my standards and desires.
So yes I am only back to read and review,I'm not planning on writing anything new for quite a while.
Just consider me as a Booksie.com "Editing Advisor" lol.
At the moment I'm reading books by the legendary British supernatural writer "Susan Hill".She wrote that scary tale "The Woman In Black".
Surely most folk have either read the book or seen the movie and maybe even seen the play either on Broadway or London's west end.
Anyway it's high time I took my shower,painted my toe nails,put on my strapped stilletoes and black pencil skirt and hit the town.
Now which panties and bra shall I select?,oh silly me I forgot - I don't do underwear,better hope there's no breezes up town later as I dance in the rain with my red brolly ha ha
-
Ps you are more than welcome to send me reading requests and I might even consider them once you have been kind enough and considerate in reading my own humble offerings.
A promise is only a promise until it's delivered right?.
Well you're on a promise if you read my publications lol.See ya,wouldn't want to be ya.
I've just recently moved home and now I wished that I hadn't,as the old saying goes" be careful what you wish for because your dreams might turn into.your worst nightmares loI.
Hi there my name is Gareth and I just wanted to welcome you to my profile page.I am living in New York right now.
Below is written one of my philosophies.
Born In sin come on in.
Born in lust turn to dust.
Give me what I want and I'll go way. - Nés dans le péché Entrez. Né dans la luxure son tour à la poussière. Donnez-moi ce que je veux et je serai sur mon chemin.
I am an avid reader of e-books and have been an online writer and editor during my several stints on various other writing sites. You can also find me on Booksiesilk look out for my novel entitled "Solentville Tales",once you start reading it you will be hooked on the absorbing storylines and larger than life characters.
The sequel to this story is entitled The Lighthouse Hotel
I also enjoy offering critiques on other writers works and am happy to provide guidance and positive input to their writing.
I use many genres for my writing projects so am not specific with one in particular safe to say there is always something for everyone in my writing.
When I am not reading or writing books I enjoy composing poems and oil painting.Music listening (French music) mainly via RTL2 via an online service.
This is an important Ingredient in my life and a necessary one mainly to retain my sanity.
You will often find me browsing around many different art galleries and even once or twice.
I like to visit The Gardens of Giverny in Northern France as I am devoted follower of Claude Monet's fine impressionist works.I am open to dialogue and friendly discussions about writing or any other chosen subjects.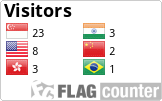 I have set up a new house just for poets and poetess's called simply "Poets Corner",so please feel free to visit and leave your works or comments on mine and others there.
-
Quickees
This is where you can leave a short message for the writer. All Quickees are public. To leave a private message, use the private .
If you want to write a quickee (a remark or a hint for example) on this writer's profile, please sign in.
Crossdresser is a

Fan of:
Crossdresser is a

member of: