Location: Canada
Member Since: November 2011
Last online: May 2016
Open for read requests: Yes
Welcome to my page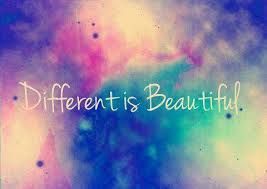 I no longer use Booksie for writing. If you would like to follow my writing click the link below.
http://wattpad.com/DecorusDestruction
I will be keeping these stories up on Booksie but will not be continuing them.
My new profile has four books:
Him
(Previously "Messages for Him")
Cute love messages for him! Nicknames for Him! Nicknames from Him! Conversations between my boyfriend and I! Advice! Questions!
These are a few messages I've sent my boyfriend in the past. Feel free to use them if you wish! :) They can be edited to fit your relationship.
You are now allowed to ask questions (advice or questions about us). If you wish to do so, visit chapter 'Questions' for more information!
Ivy
Ivy has been a family doll for years. Many deaths have happened shortly after that person received the doll. Is it a coincidence? Or could there be more to it...?
Talking on Omegle
Me talking to people on Omegle :D
Good-bye Cruel World
Why is the world so cruel?
I accept any fan requests from any kind of author :D
If your wanting me to write more novels then just comment.
I accept any CONSTRUCTIVE comments.
Also, if there's a certain type of book you'd like me to write, just message me which type and I'll try my best :)
I also would appreciate it if you guys;
vote
comment
and/or
share
my stories
I favor romance novels over any other kind of novel. Here are a few I think you should check out!:)
Now, It's Your Turn by Kayyla
I am a huge fan of this girl. She does an amazing job at writing novels and this is just one of the novels I'm so addicted to that's written by her! I definitely recommend that you check this girl's profile out and read her novels! I'm a fan of her work and I look forward to reading what she posts! She gets better and better in every chapter of her novels and I think anybody that has read her novels would agree. To check out Kayyla's profile, click this link! https://www.booksie.com/kayyla
The Blood I Spill by vampirekisses101
I'm totally addicted to this novel! It's just so brilliant and intriguing. Vampirekisses101 definitely has a huge talent. She has amazing ideas that are so creative and addicting. I am a giant fan of vampirekisses101 because she has a ''way with words''. This novel is definitely one of my favorites because it is exactly what I look for in a romance novel. Death, love, rivalry...It's just an amazing novel and you should DEFINITELY check it out! To check out vampirekisses101's profile, click this link! https://www.booksie.com/vampirekisses101
You Just Never Know by CHARMs4
This is a very intriguing novel because she puts in so many interesting ideas. She is my ''#1 fan'', and to tell the truth, I'm definitely her ''#1 fan'' as well. Her work is magnificent and this novel is very alluring. The way she came up with such a story is brilliant and I always look forward to reading more! This one HAS to be my absolute favorite novel on Booksie because it is quite unusual and it rarely happens that I feel like I need to read more. Usually I'm satisfied with only reading the number of chapters the user has posted, but with this novel It's like I need more. To check out CHARMs4's profile, click this link! https://www.booksie.com/CHARMs4
There are many more wonderful novels on Booksie.
Quickees
This is where you can leave a short message for the writer. All Quickees are public. To leave a private message, use the private .
If you want to write a quickee (a remark or a hint for example) on this writer's profile, please sign in.
danielle12 is a

member of: