Location: United States
Member Since: May 2009
Open for read requests: Yes
HEY GUYS! OKAY, I'M GOING ON A VACATION FROM JUNE 12TH TO JUNE 24TH. SOOO, DURING THAT TIME THERE WON'T BE ANY UPDATES BUT I'LL TRY TO MAKE AS MANY UPDATES AS POSSIBLE BEFORE I LEAVE, OKAY? YOU CAN STILL LEAVE COMMENTS ON MY FRONT PAGE IF YA WANT ME TO READ SOUMETHIN BUT I'LL HAVE TO READ IT WHEN I COME BACK, PROMISE! THANKS YOU GUYS! YA ROCK! :)
RAWR MEANS I LOVE YOU IN DINOSAWR!
<3
meet me:
i'm a very mysterious person. i love to read and write. i'm in love. i'm goofy. i love the lion king, winnie and pooh, and pirates. music is my life and life is my music. xD my favorite colors are lavender, sky blue, and lime green. they rock! my favorite band is the black eyed peas. my favorite songs my them are where is the love, boom boom pow, and i got a feeling. BUT my favorite song is knock you down by keri hilson ft kanye west and ne-yo. its so amazing and if you're in love or heartbroken this is a great song for ya. .
i love the person who invented:
1. starbucks
2. converse
3. skinny jeans
5. giant sunglasses
6. music
"LifeistheARTofdrawingwithoutaneraser"
"sometimes love comes around and knocks you down. just get back up when it knocks you down"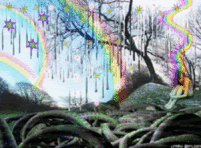 Quickees
This is where you can leave a short message for the writer. All Quickees are public. To leave a private message, use the private .
If you want to write a quickee (a remark or a hint for example) on this writer's profile, please sign in.