Location: Puerto Rico, United States
Member Since: March 2009
Open for read requests: Yes
In November 6, 1987 I was born in Puerto Rico. I've been writing since I'm in eight grade. My first work, that was published, was as a script for the English Movie Club. The script turned into a short movie. After, I wrote a novel for the kindergarten kids of my high school. The novel was titled: Max, the red dinosaur, voted first place by the same kids. My interests in writing come from all places such as music, novels I read and just plain muse. The passion for writting in eight grade began in me with a short drama script that I wrote for spanish class and so on I have developed a fervor.
I'm very normal kind of guy and I'm open to read about everything and write about it also.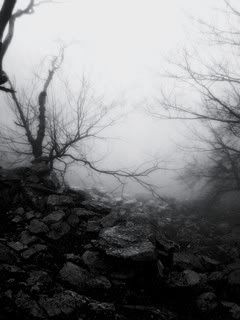 Hexing and Uncontrollable is the mystery of trees. They hold the greatest secrets of human kind. By looking at a throng of them may seem like a different planet and by kissing them might seem like a whole new experience. Forever they
exist and forever they may live.
Where do I get my inspirations?
I would have to say, I get them from music and sometimes just plain muse. Mostly my muses work when I'm driving in a road domed by trees, there my fascination about them. Trees have something that inspire me. I don't know!
What novels I have?
Intertwined, is my first novel and it's on the way for the mainstream. This novel is the first of a trilogy. Their names are: Intertwined, Remanecence and Bewildered. It tells the story of a girl that blindly falls for a Dark Angel but there's nothing good with it. She needs to safe his pack and world of Angels as the time brings a tight decision between Light and Dark angels.
Carbon Copy, is my second novel on the writing bussiness. I'm publishing it to everyone so they can read it and give their opinions. I believe that contacting straight with the world is better than just relasing the novel and wait for it to become a Bestseller. Carbon Copy, has great comments even thou it's Sci-Fi and not a lot of people digg the genre much. I'm happy with it and as it keeps getting better and people become more insterested then, I'll consider it for publishin.
Dolls, is the third novel i'm writing. This one is another Sci-Fi with a love twist. It tells the story of a girl who becomes a doll, who are enhanced humans with abilities, like superheroes but they don't save the world. This idea came while I was driving and I really loved the whole Prologue I did for it and decided to keep up with it.
The Key Holder, is my fourth novel. This one I began writing it for pure fun. I didn't had any expection or idea of what I was writing, I just powered by fingers and began typing. From there on, A novel.
If you desire to contact me don't hesitate and write me to: josuedumey@yahoo.com
Quickees
This is where you can leave a short message for the writer. All Quickees are public. To leave a private message, use the private .
If you want to write a quickee (a remark or a hint for example) on this writer's profile, please sign in.