Hi there my name is Eileen and I want to welcome you to my profile page.I am currently residing in Paris France but originally come from Edinburgh in Scotland.
Below is written one of my philosophies.

Born In sin come on in.
Born in lust turn to dust.
Give me what I want and I'll go way.
-
Nés dans le péché Entrez.
Né dans la luxure son tour à la poussière.
Donnez-moi ce que je veux et je serai sur mon chemin.
Hi there I am an avid reader of e-books and have been an online writer and editor during my several stints on various other writing sites.
You can also find me on Booksiesilk and Wattpad
Look out for my novel entitled Solentville Tales,once you start reading it you will be hooked on the absorbing storylines and larger than life characters.
The sequel to this story is entitled The Lighthouse Hotel
I also enjoy offering critiques on other writers works and am happy to provide guidance and positive input to their writing.
I use many genres for my writing projects so am not specific with one in particular safe to say there is always something for everyone in my writing.
When I am not reading or writing books I enjoy composing poems and oil painting.Music listening (French music) mainly via RTL2 via an online service.
This is an important Ingredient in my life and a necessary one mainly to retain my sanity.
You will often find me browsing around many different art galleries and even once or twice.
I might be seen at The Gardens of Giverny in Northern France as I am devoted follower of Claude Monet's fine impressionist works.
I am open to dialogue and friendly discussions about writing or any other chosen subjects which you fancy.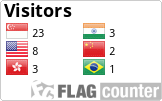 -
The Moderators on Booksie thought it was a bright idea to wipe out my profile information,I didn't and so after feeling rather annoyed I decided not to bother with writing another profile.Let the readers judge me by my writing and nothing else.That's what we are all here for isn't it?.
i have set up a new house just for poets and poetess's called simply "Poets Corner"
-
Be My Valentine
-
Your lips are so delicious to taste
Love is so pure,there is no time to waste
Kissing,holding,touching,feeling
When I'm with you my heart wants to sing
-
An orchestra of emotion,a sea of love
The music so sweet,like the sight of a dove
Filling up with heaven my spirit is high
The passion and desire makes me reach for the sky
-
Our bodies become one which is such a thrill
Our hearts beating in unison as we lay so still
Saturated from head to toe we take a shower
Returning to our passionate liaison within the hour
-
Slowly we begin to fall deeply in love
Knowing this is a sign from up above
Our time is precious as few words are spoken
Until early morning arrives when we are awoken