Location: United Kingdom
Member Since: July 2007
Last online: April 2019
Open for read requests: Yes
ABOUT ME:
To tell you all a little something about myself....well I am 28 years old, born the 22nd July 1981, and I love to do anything creative, including writing, cross-stitch, making things etc... I consider myself a highly creative individual with an over-active imagination!! LOL!
I enjoy watching film and TV, my favourites being: Pirates Of The Caribbean Trilogy, any Johnny Depp film, Harry Potter (all), Indiana Jones, Supernatural, NCIS, MacGyver, The X-Files, Back To The Future Trilogy, 24, Quantum Leap, The Simpsons, Charmed, House MD, Lost.
I am a really big fan of Johnny Depp, and I also love to collect film memorabilia.
I have started working on my first fan-fic - Pirates Of The Caribbean: The Fountain Of Youth. I'm doing really well on it, twenty-one chapters are complete so far! My longest story to date! I am extremely happy with the progress that I have made.
I also recently started on another novel-sized fan-fiction, dedicated to my favourite TV show, Supernatural. It's called Half The Monster, and I think that its some of my strongest work yet, and has a more grown-up feel to it. I think it is a sign that my writing is really starting to improve.
I do have a few ideas for other longer stories, which I hope one day to unleash from where they are in my imagination, and get typed up so that others may read and hopefully enjoy someday.
~~~~~~~~~~~~~~~~~~~~~~~~~~~~~~~~~~~~~~~~~~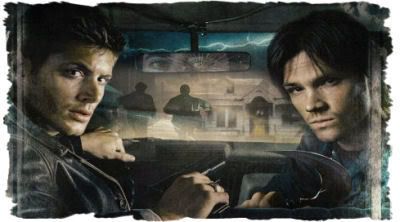 Quickees
This is where you can leave a short message for the writer. All Quickees are public. To leave a private message, use the private .
If you want to write a quickee (a remark or a hint for example) on this writer's profile, please sign in.
Emma Sparrow is a

Fan of:
Emma Sparrow is a

member of: