Location: Forks, United States
Member Since: March 2009
Open for read requests: Yes
Hi I'm Emmett I'm 18 and a vampire I'm dating Courtney and Rosalie is NOT i repeat NOT my soul mate nor my girlfriend we kinda hate each other. Renesme is my adorable niece, Bella is my sister and Edward, jasper, and Jordan are my brothers my sisters are Bella, Rosalie, Alice, and my pet turtle that I plan not to eat, Makayla I was found by Rosalie and I found Courtney she was being attaked by wolves it was wierd she was human and everything and they just attacked her...anyways Rosalie is getting pissed off so I guess I should go...and Courtney needs help with our new baby boy River and our little girl Abigail Abby 4 short
~Emmett Cullen^
okay now heres my family photos hope u love!
first it's River
4 days
still river
4 monthes
any ways lets get to the Noow pictures
River (son)
his sister Abigail (Abby) also (daughter)
Courtney (girlfriend/wife)
Emmett (me duh!)
Esme (Adopted mom)
Carsile (adopted father)
Jordan (brother/twin)
Rosalie (sister)
Renesmee (niece)
Jacob (nieces boyfriend and stupid dog...)
Edward (brother)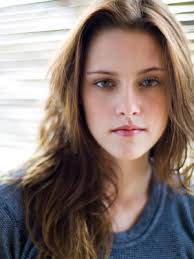 Bella (sister-in-law)
that's all my family including my and edward's kids
Quickees
This is where you can leave a short message for the writer. All Quickees are public. To leave a private message, use the private .
If you want to write a quickee (a remark or a hint for example) on this writer's profile, please sign in.
Emmett Cullen is a

Fan of:
Emmett Cullen is a

member of: