Location: Northford, United States
Member Since: December 2010
Open for read requests: Yes
Hello, I'm Emily Rachele. ♥
I'm sorry to say, but I'm not different. I'm like every other teen girl;
-I fell in love.
-I got hurt.
-I was fixed.
-I fell in love again.
-Based on Taylor Swifts songs, I think she's my stalker.
Here's what makes me different;
-When I was five my mom gave me up to go to rehab.
-When i was six she got me back.
-I fell in love for the first time when I was twelve.
-When I was thirteen my mom gave me up again, along with my siblings, to go back to rehab.
-She hasn't gotten us back yet.
On a happier note...
I'm a hopeless romantic.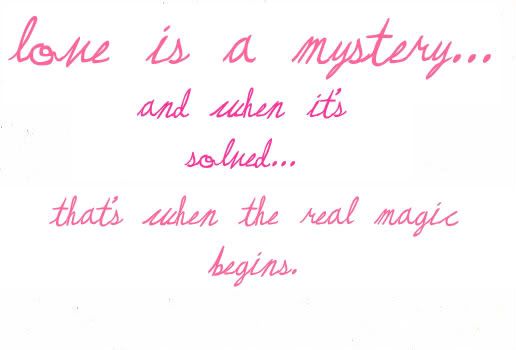 I'll read any genre.
If you fan me, I'll fan you.
I am currently taking reading requests.
If you comment my stuff, I'll comment yours.
I'm currently working on a story called, "The Cold Fire." It's a Vampire love story. I am a fan of Twilight, but I promise you, this story is going to be NOTHING like it. Please, check it out.
Kay, bye babe(:
Quickees
This is where you can leave a short message for the writer. All Quickees are public. To leave a private message, use the private .
If you want to write a quickee (a remark or a hint for example) on this writer's profile, please sign in.
Fantasy Romance is a

Fan of:
Fantasy Romance is a

member of: