Location: Canada
Member Since: February 2010
Open for read requests: Yes
The Names…
And you move like water I could drown in you. And I fell so deep once, Till you pulled me through
-Better than Ezra
It's been a long time since I came around Been a long time but I'm back in town This time I'm not leaving without you You taste like whiskey when you kiss me, oh I'd give anything again to be your baby doll This time I'm not leaving without you
-Lady Gaga
Call me a sinner, call me a saint Tell me it's over I'll still love you the same Call me your favorite, call me the worst Tell me it's over I don't wan't you to hurt It's all that I can say. So, I'll be on my way
-Shinedown
And I don't want the world to see me Cause I don't think that they'd understand When everything's made to be broken I just want you to know who I am And you can't fight the tears that ain't coming Or the moment of truth in your lies When everything seems like the movies Yeah you bleed just to know your alive
-Goo Goo Dolls
They say time will tell Time after time you shot us straight to hell You took everything I gave Over n' over, I learned a lesson in hate You say you're so sorry But I'm so sick of that same old story
-State of Shock
I know I'm nothing but skin & bones, But I sure think you're beautiful. With your long, long hair and your big, blue eyes I'm thinking 'bout making you mine tonight.
-Romanc On A Rocketship
So I sit and I realize With these tears falling from my eyes I gotta change if I wanna keep you forever I promise that I'm gonna try
But I never meant to hurt you I know it's time that I learned to Treat the people I love like I wanna be loved This is a lesson learned
-Jessie J
And I'm still here, waiting there, to catch you if you fall,
I don't know why I care so much, when I shouldn't care at all
-Jimmy Eat World
I don't believe that anybody feels The way I do about you now And all the roads we have to walk are winding And all the lights that lead us there are blinding
-Oasis
When you cried, I'd wipe away all of your tears When you'd scream, I'd fight away all of your fears And I held your hand through all of these years But you still have all of me I've tried so hard to tell myself that you're gone But though you're still with me, I've been alone all along
-Evanescence
I don't know what I ever do without you from the beginning 'til the end You've always been here right beside me so I call you my best friend Through the good times and the bad ones whether I lose or if I win I know one thing that never changes and that's you as my best friend
-Brandy
We grew up way too fast, now there's nothing to believe, and re-runs all become our history. A tired song keeps playing on a tired radio, and I won't tell no one your name.
-Goo Goo Dolls
Took a long hard look at my life. Lost my way while I was fighting the time. A big black cloud, stormy sky Followed me while I was living a lie. So heartless, so selfish, so in darkness, When all your nights are starless, You're running outta hope. But I found the strength inside to see, Found the better part of me, And I'll never let it go
-Hedley
.
I made my bed and I sleep like a baby With no regrets and I don't mind sayin' It's a sad, sad story when a mother will teach her Daughter that she ought to hate a perfect stranger
-Dixie Chicks
Don't never let nobody bring you down girl Don't never let nobody tear your world apart Look in the mirror and see who you are Beautiful you are
-Deborah Cox
And when I'm gone, just carry on Don't mourn, rejoice Every time you hear the sound of my voice Just know that, I'm lookin' down on you smilin' And i didn't feel a thang So baby don't feel no pain Just smile back
-Eminem
I hate to turn up out of the blue uninvited But I couldn't stay away, I couldn't fight it. I had hoped you'd see my face and that you'd be reminded That for me it isn't over Never mind I'll find someone like you I wish nothing but the best for you too Don't forget me, I begged I remember, you said Sometimes it lasts in love But sometimes it hurts instead
-Adele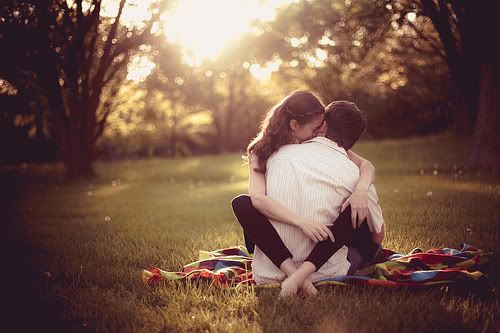 I'll be yours tonight Cause you've got a hold on me The kind that makes it hard to breath But I feel so alive Would you be my king if I lost everything? Cause I'd be your queen through anything
-Xenia
Two Things I would not be able to live without;
My blackberry and my coffee obsession
Reading Requests - OPEN
So go for it and post me a reading request for your story.
Oh and please know I am a sucker for a good romance story.
HOWEVER
Do NOT post on here if its fantasy or anything like that because I am not a fan and will not check out your story.
OH, and know that I am not a patient person, so I prefer if you
send me a request for your story when it's near the end or completely finished.
Also know by posting there is no forsure promise that I will read it!
========================================================
BUCKET LIST
Travel to Ireland
Date someone with an accent
Get Married
Kiss in the rain
Get in a real fist fight
Go to a UFC match
Go Skydiving
Meet Shaquille O'neal
Get a Tattoo
Move out of Canada
Go to a castle
Go to a Stanely Cup Final game
Be on a reality tv show
Invent something useful
Have a long conversation with someone in the military
Get so drunk that I can't remember anything the next morning
Experience a life changing incident
Experience REAL heart break
Do something spontaneous
Realize the real meaning of life
Throw a pie in Sidney Crosby's face
Quickees
This is where you can leave a short message for the writer. All Quickees are public. To leave a private message, use the private .
If you want to write a quickee (a remark or a hint for example) on this writer's profile, please sign in.