Location: Jacksonville,Florida, United States
Member Since: December 2007
Open for read requests: Yes
My real name is Amanda Adams.I also go by Isabelah Ann Hykovah.(one of my writing names.) I am 15 years old,16 in June.I have lived in Jax,FL almost all of my life.I have always loved to write and to read. When I get out of High school I want to go to Brigham Young University(still debating on this college or somewhere else.) to get my english literature degree. I want to be a writer. Hopefully I'll succeed with that dream.
I really hope you like what I write.I really enjoy writing.I haven't ever really been able to finish a novel.But maybe with a little help from all of you I might be able to.Please do not be afraid to critique me.Just tell me the truth of what you think.Don't be afraid to hurt my feelings. I know that to get to be a really great author you have to learn from your mistakes and get hurt every now and then. I'm not the best writer. I hope to be the best I can be one day though.
A few things that I LOVE to do other than writing are: listening to music (any type of rock,metal,punk,techno,emo,got.I HATE rap and stuff like that.The only rapper I actually like is Mike(from Fort Minor and Linkin Park =) ), hanging out with my friends and boyfriend, read, take naps, play pc games (sims 2, fable, etc.), play playstation 2 games (Final fantasy, Kingdom Hearts,sims. I love rpg games!), Watch my fav. movies( some are: Final Fantasy 7:Advent Children, The craft, all harry potter movies(that are out), devil wears prada, the crow(even tho i havent gotten to watch ALL of it.), Underworld 1&2, Grudge 1&2, Girl Interupted, The notebook, When a stranger calls,UltraViolet, Interview with a vampire, The Queen of the damned, and a few more.lol), watch fav tv shows and animes(Ghost Hunters, Blood Ties, Charmed, Alias, Angel, Blood plus, Inuyasha, Wolf's rain, Naruto, Bleach, and etc.). I like to sing, sometimes dance like an idiot when no ones home(shh!) .
A few things you should know about me are: I'm random and loud(when I want to be) but also VERY shy sometimes., I LOVE BLACK!!, I LOVE penguins and monkeys. and I'm growing pretty attached to Koala Bears(=) haha Joel), I LOVE bagels with strawberry cream cheese, I'm a dork, I LOVE my friends and boyfriend and SOME of my family members, I'm a pretty easy person to get along with UNLESS you do something that completely annoys me or pisses me off.I have two dogs(Rocky & Bandit) and a Rabbit (Scooter).I LOVE Mountain Dew,Dr.Pepper,pepsi,coke, Blue Demon Full throttle, ice cold water, french vanilla coffee. I have GOT to have caffeine when I wake up! I am a night person. DO NOT MESS WITH ME WHEN IM ASLEEP.Only a few people are allowed to wake me up and not get completely attacked. =) You know who you are. Ok..well enough with this..lol.
If anyone wants to know anything about me just ASK. I won't bit. I'll most likely as ANYTHING you have to ask me. Unless it's just a dumb question and your just asking to get on my nerves.
My other websites that I am on are:
myspace- www.myspace.com/gothiktinkerbella, xanga- www.xanga.com/gothiktink92 , freewebs- www.freewebs.com/gothiktinkerbellaslibrary, deviantart- www.mandymassacre92.deviantart.com
My IM addresses and email is:
email- gothiktinkerbella@yahoo.com , yahoo- gothiktink92@yahoo.com , msn-black_roseprincess@yahoo.com (yes it works!) , aim- gothiktink92@aim.com
Bye!!!
Mandy(massacre)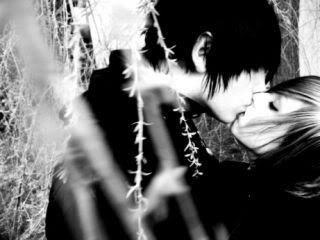 Quickees
This is where you can leave a short message for the writer. All Quickees are public. To leave a private message, use the private .
If you want to write a quickee (a remark or a hint for example) on this writer's profile, please sign in.
Fans of

gothiktinkerbella:
gothiktinkerbella is a

Fan of:
gothiktinkerbella is a

member of: