Location: Las Vegas, United States
Member Since: December 2009
Last online: August 2021
Open for read requests: Yes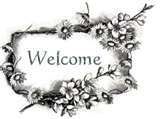 UNTITLED...
By: Heather L. Jones
Beautiful creature of the night,
You're diabolical..
Peril eyes filled with secrets,
You're mythological..
Frightening at just a glance,
Paralyzing me..
Stunning suitor of unknown destiny,
Can't you see..
I'm the damsel in distress but you won't rescue me..
That fair maiden trapped in a tower but you won't set me free..
Cries in the night bring music to your ears..
My voice clearly echoing my heart-pounding fears..
Haunting my dreams with your venomous smile..
Vivid scenes of me running a never-ending mile..
Trying to escape your phantom touch..
The touch of ice and forbidden lust..
I beg of you to give me eternity..
A life of immortality..
But instead you taunt me as I bleed..
Muffling my treacherous screams..
As life fades away I watch your eyes gleam..
The soulless eyes of a blood-thirsty fiend...
TWILIGHT'S EYES
By: Heather L. Jones
The doors are open..
Queue the score..
Queue the music..
Feet hit the floor..
Steady movement..
Costumes shine..
But I stay focused..
On what is mine..
His mask is brilliant..
A great disguise..
But he fails to hide..
Those twilight eyes..
Approaching me..
My heart races..
My eyes dart..
Across hidden faces..
His hand takes mine..
He pulls me close..
Our hips pressed..
And touching toes..
His eyes gaze..
Burning into mine..
We get lost..
In frozen time..
We dance..
Across the floor..
A masquerade..
And nothing more..
I know it's him..
But he doesn't know me..
My love for him..
Cascading rapidly..
As we dance..
Our spirits float..
His twilight eyes..
His long black coat..
Envelope me..
And we soar..
Lift me high..
Above the floor..
Our hearts do race..
As we release the embrace..
The night is ending..
Farewell, masquerade..
*~*~*~*~*~*~*~*
If you're looking for someone to give you "awesome" comments, I'm not that person. My comments will be honest, and blunt, only with the intention of constructive criticism (if you ask me to give you feedback on your work). Otherwise, I'll only comment on work that catches my interest. =) Cool? Cool.
I write a wide variety of fiction. I do not stick to one genre. You may find Horror, Young Adult, Paranormal, and Suspense all mashed up in one book. I do love to add romance though, so you can expect that in most of the things I write (usually with a dark twist). Sweet stories with tragic endings are among the cross-genres that I find myself entangled with. XD
I love feedback, when you feel you need to leave it! However, I am quite aware that my grammar is not perfect (but I'm working on it) so please refrain from pointing that out, thank you.
<3
<3
<3
<3
*~*~*~*~*~*~*~*~*~*~*
I love music!! So expect my playlist to change frequently!
*~*~*~*~*~*~*~*~*~*~*
Quickees
This is where you can leave a short message for the writer. All Quickees are public. To leave a private message, use the private .
If you want to write a quickee (a remark or a hint for example) on this writer's profile, please sign in.
HeatherLJones is a

Fan of:
HeatherLJones is a

member of: