Location: Dreamland, United States
Member Since: August 2009
Open for read requests: Yes
Okay. Let me put this into perspective for you. My name is Diana, but you can call me Duckie Lynn, Darson, or anything else. I honestly answer to everything. I'm 16 years old, and unless we're super tight, you'll never know the day I turn 17. I'm not what you would call "normal" but that's okay. I think getting called normal is the worst insult you could ever get. I have a potty mouth, so please, excuse my French. I don't love Twilight, in fact, I think it's rather overrated...
Music is my life. I don't know where I would be without it. I listen to everything from Britney Spears to Slipknot. From Lady Gaga to Otep. From Rise Against to Hot Chip. From Forever the Sickest Kids to Breathe Carolina. From Escape the Fate to Eminem. It's my escape from reality sometimes. I am the biggest BANDGEEK I know. I play the tuba. I play the euphonium. As a matter of fact, I play music you've never heard of... unless of course, you're a band geek as well.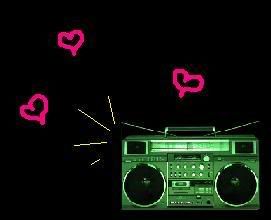 As it turns out, I'm not exactly the kind of girl that guys go for... I'm "one of the guys." It's fine by me. I don't want guys looking at my boobs all the time. Plus, a boyfriend is the last thing on my mind as of right now.
Well, obviously, purple and lime green are my favorite colors. I like the way they look together, I like the way everyone looks at me like I'm on drugs when I tell them my favorite colors, and I like purple and lime green. I want my first car to be a VW Beetle, painted lime green with purple polka dots.
I have a fashion sense that is equivelent to a dead cockroach, but that okay. I like to wear my mismatched socks and jeans with song lyrics written all over them. It makes me STAND OUT!
So here is some of my artwork, because art is a major part of my life. Let me know what you think. On both my written work and my artwork. Thank you!
So, get to know me before you judge me.
Oh... and please comment on some of my stuff. I love comments
Quickees
This is where you can leave a short message for the writer. All Quickees are public. To leave a private message, use the private .
If you want to write a quickee (a remark or a hint for example) on this writer's profile, please sign in.
Fans of

i hate kung fu frogs:
i hate kung fu frogs is a

Fan of:
i hate kung fu frogs is a

member of: