Location: London, United Kingdom
Member Since: September 2012
Open for read requests: Yes
Reading requests :Open _ Anything, novels, poem, short stories, especially romance
Taylor Lovering is a girl with many secrets. Because of those secrets, she's had to move to Manchester. Because of those secrets, she's had to start again, and this time, she wants nothing to go wrong. This time it's crucial that no one finds out, or else it is game over. Try again. Relocate. These secrets are too big to tell anyone, but too big to keep. These secrets are devestating and shocking, but who can Taylor tell if no one can be trusted?
Peter Aimes is the new boy, moving to Manchester for a fresh start. Hopefully he can put it all behind him, but then he meets Taylor and he is strangely drawn to her. Will this strange attraction be fatal for Taylor, and will all the efforts to keep her secret bundled up come undone?
A combination of love, mystery and secrets.
Poem about a person facing identity problems. Called Who am I?
We all feel hurt sometimes, and alone, and cold, and like ending it, but suicide is never the way to go, and also you need to know the implications. Read, 'Before you bring the knife any closer, remember that they care too.'
Everyone has that special friend that can turn a bad situation good. Few are blessed to have many.
Poem, 'You make it alright!'
There are so many people I know, who hardly know me, but still judge me. I hate it because they could get to know me if they wanted to, but they go on about me based on other's vies, which annoys me. This is a poem going out to them. 'I'm just being me...'
Spread your poison- Poem. About people spreading things behind your back.
This poem is basically a Marxists point of view. The Marxists are a group of sociologists, who have a negative view on society, for example leadership, armed forces. The one my poem focuses on is about education.
Iloveuall xxx
Here is a bit about me. I am a girl, and I loves reading and watching comedies, and romcoms. I like the movies 50 first dates, never been kissed, and Ever after, a Cinderella story, Joh Tucker must die I love to draw and act and sing. My favourite actors are Matt Smith, David tenant, Alex Kingston and Drew Barrymore. I like sociology, Ict, Biology, and history. I am a natural, welcome, friendly, weird and random person. I like the books, 'Hetty feathers,' 'My sister lives on the mantelpiece,' and 'Marigold' My values are friends, family, work and trust. I don't like people judging me, because deep down, we are all the same. I have never had my heart broken, or loved a guy, so my heart is still in pretty good condition. I am currently in school. I hate rats, certain teachers, and geography. My favourite nursery rhyme is 'Swagger Jagger' by Cher Llyod.
My thiry top songs(In no particular order) are:
Nobody's perfect by Jessie Jay Titanium by Davig Guetta ft sia Bad Romance by Lady gaga Paparazzi by Lady gaga Shake it out by Florence and the machine Spectrum by Florence and the machine Who you are by Jessie Jay Higher by Saturdays ft Flo rida Stan by Eminem ft Dido Guilty conscience by Eminem ft Dr Dre Primadonna girls by Marina and the diamonds Smile by Lily Allen Who knew by Pink Sober by Pink Perfect by Pink Drive by by Train Please don't let me go by Olly murs Heart skips a beat by Olly murs ft drizzle kicks My life woulg suck without you Kelly Clarkson Starry eyed by Ellie Goulding Your song by Ellie Gouliding My kind of love by Emelie Sande Lights on by Katy B ft Mrs Dynamite Wide awake by Katy Perry A thousand miles away by Christina Perri Impossible by Shontelle Mockingbird by Eminem What the hell by Avril lavigne Smile by Avril Lavigne Keep holding on by Avril Lavigne
You can't have love, without trust, but you can't close your heart to love, because what is life, without someone to love?
Me: (Sneeze) Mum: Sneeze quietly! Me: (Sneeze) Mum: Stop sneezing!! Sister: (Sneeze) Mum: Darling, do you need tissue? Me : (Sneeze) Mum: Stop sneezing, or I'll take away your phone!
My fifteen favourite shows in order:
Doctor who Hollyoaks Merlin Eastenders Horrible histories Two broke girls Unfabulous Paddington bear SpongeBob How I met your mother Scrubs Danny Phantom My parents are alien Tracy beaker Simpsons
'I've always wanted to visit the statue of liberity... I guess she got impatient,'
If I had a tardis, my life would be complete.
A brief warning
DON'T BLINK, OR YOU'LL BE SENT TO THE PAST, AND RUNNING FOREVER!!!! ALL STATUES ARE ANGELS!!!!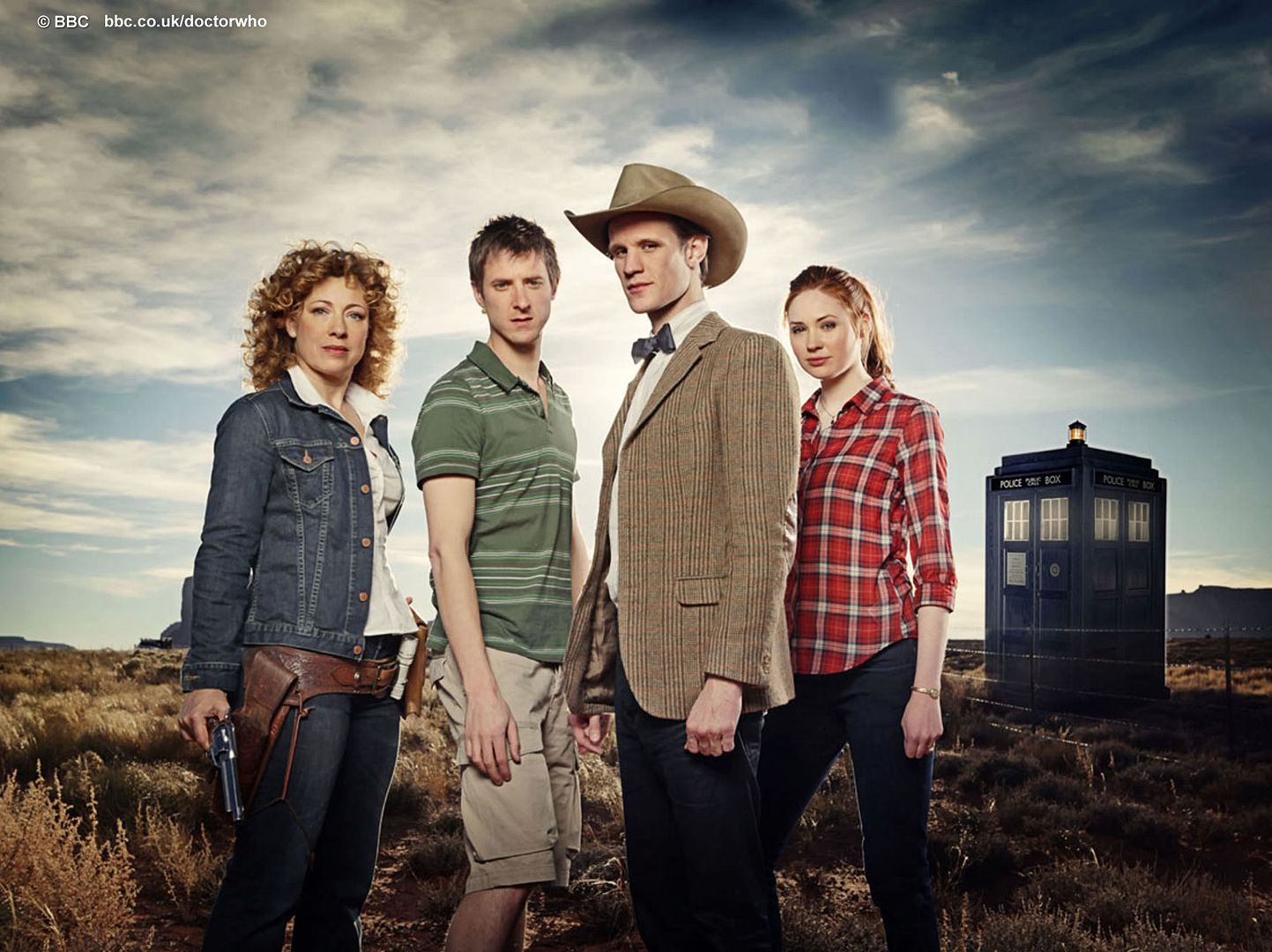 Isn't Doctor who just so awesome?
The doctor recommends: CUSTARD AND FISH FINGERS
Quickees
This is where you can leave a short message for the writer. All Quickees are public. To leave a private message, use the private .
If you want to write a quickee (a remark or a hint for example) on this writer's profile, please sign in.
iloveuall is a

member of: