Location: United States
Member Since: January 2010
Open for read requests: Yes

Currently Online, writing up an awesome Wolf Story. When I get it posted up I'll let you know! :]]
I would love to give a special thanks to all my fans! And my best supporter on Booksie :) That is MacGirl! She's great and you should definatley check out her stuff :] Just click her name! But ALL OF MY FANS I LOVE WITH ALL MY HEART! I'm truly honored for your support :)
Working On:
*We're In This Together (A wolf story)
*The Paws We Walk On (A wolf story)
Rewriting:
*Drop Dead In Love (A vampire romance)
~~~~~~~~~~~~~~~~~~~~~~~~~~~~~~~~~~~~~~
About my writing:
Well I like a mixture of things. I'm finding the one for me. I tried Romances: Can't do those. Horror: Can't do those. Thriller: Can't do those. Young Adult: I CAN do those. Vampire sotries: Can't do those. Fantasy: Haven't tried. Abusive stories: I CAN do those.
But I am starting a chain of wolf stories. ''We're In This Together'' is what I'm currently working on. Then I will work on ''The Paws We Walk On'' which is obviously a wolf story coming from the title. I can't give you any spoilers except that WITT is what I'm serious about right now :]
This is my precious baby Kendrah :) (Well, soon to be)
Name: Kendrah
Age: Just a baby but not newborn
Eye color: Blue
Fur: Black and tan
Size: Very small and cute!
I love her!! :] <3
Working On: ''Drop Dead in Love: A Vampire Romance''
You Want to know about ME?!?!
Well hello! You can call me Niki. I'm an animal lover but I'm a meat eater, which is okay because some things are meant to be eaten!! Horses and Dogs aren't meant to be eaten. But Cows and Pigs are! You know, bacon, steak...anyways, I really like cats and I think they're smart, loving, independant little creatures. :]] Mine is named Kendrah.
I write stories that are very depressing like abusive stories and such. But it dosen't mean I am abused!!!! I love my family and they love me!! They wouldn't ever hurt me! I have the best friends a girl could have and they wouldn't hurt me! So no, I don't get abused but I'm just really good at writing stuff like that. So check it out, mmkayy?
I have the PSS. The Peace Sign Syndrom. I LOVE LOVE LOVE PEACE SIGNS! I also really like neon green, purple, and oh what the heck, RAINBOW! yeah, I added pink in there. x].
What I go by: The Violent Hippie! LMAO! x].
What my friends call me: The most Smartest Dumbest kid they ever met. x]! Yeah, I'm school smart, but I'm a little slow on things. You know, if someone told a joke a min ago and everyone laughs except me cuz I didn't get it, and then I'm like ''OHHH YEAH!!!'' an hour later.
Fave mythical creature: Uhh...gah...uhm...MERMAIDS!!! UNDER THE SEA!!!!!!! AND ANGELS. x].
What my dad calls me: Stephanie King. LMAO! x]
My fave time period: 1950's. Fashion was hot, people were Angels. :] i LIKED THE pETTI sKIRTS TOO. x]]
More 2 cummmmmmmmmmmmmmmmmmmmm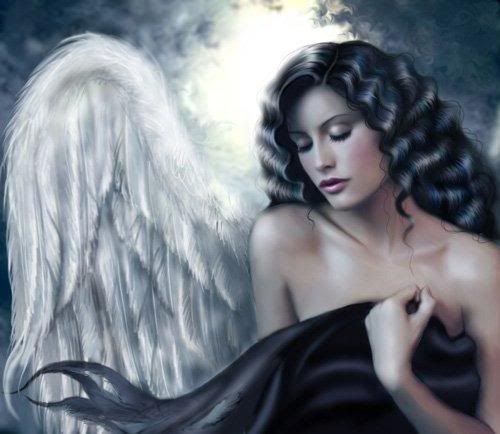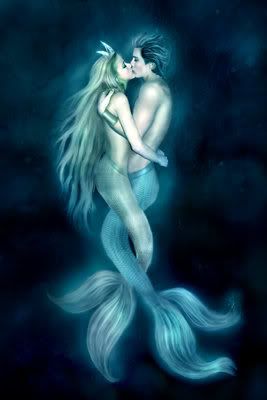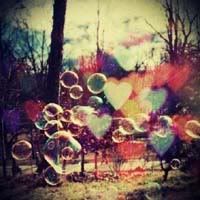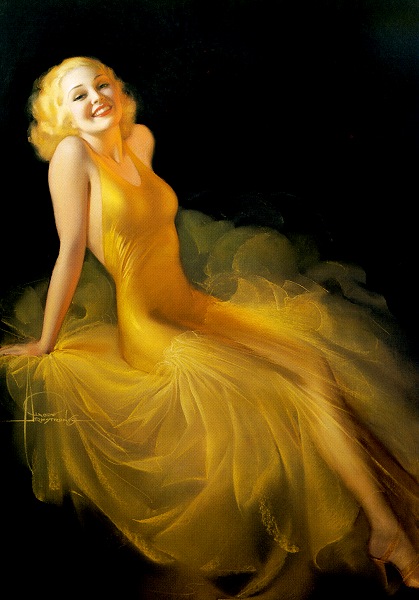 Obviously you can see i'm pretty obsessed with the 1950's time period lol...
Quickees
This is where you can leave a short message for the writer. All Quickees are public. To leave a private message, use the private .
If you want to write a quickee (a remark or a hint for example) on this writer's profile, please sign in.