Location: Huntington, United States
Member Since: February 2011
Last online: July 2017
Open for read requests: Yes
Call Me Iris. I like the idea that magic and the supernatural are all real. I dont think someone randomly pictured a preson with fangs that drank blood to survive or a man who transforms into a wolf at a full moon, without something.
More Stories At Wattpad - http://www.wattpad.com/user/xXIrisXx
Friend Me on Facebook - http://www.facebook.com/profile.php?id=100000862755464#!/profile.php?id=100000862755464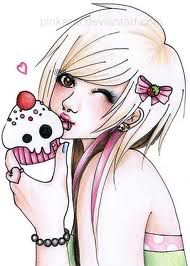 Quickees
This is where you can leave a short message for the writer. All Quickees are public. To leave a private message, use the private .
If you want to write a quickee (a remark or a hint for example) on this writer's profile, please sign in.
Iris Dusk is a

member of: