Location: is gone..., United States
Member Since: April 2009
Open for read requests: Yes
people always lie and people hurt another...
thats is why i think they should just all die...
try and prove me wrong i bet i will win
FUBAR for life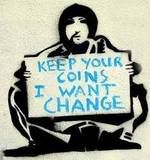 writer:
Jasper rictoro(me, not the best speller)
editors  :
lexxi valentine
sorry for the long time for my comiments to get done
 no more lies
Quickees
This is where you can leave a short message for the writer. All Quickees are public. To leave a private message, use the private .
If you want to write a quickee (a remark or a hint for example) on this writer's profile, please sign in.