Location: Forks, United States
Member Since: April 2009
Open for read requests: Yes
Hello, I'm jasper Cullen I used to be Jasper hale but my adopted father Dr. Carsile Cullen took me in I wasn't turned like the rest of my family from Carsile, I wasn't dying, I wasn't ill I was in the army, when I was riding a horse I was suppositly attaked by three vampire women, I was in their army for newborns for a good 200 years until finally I gave up on this whole taking over the world thing, and found my dear love Alice Cullen in a diner, It is true Rosalie isn't with Emmett she's with a boy name Collin, let's hope it doesn't turn out like something Bella and Edward had...Emmett is with a girl who's vampire her name's Courtney she's 17 but really 101 or 102 I'm not sure really, I have 1 Nephew his name's River Granden Cullen, and 3 nieces Renesmee, Rosabella, and Abigail(abby) Abby's full name is Abiagail Starr Cullen and Renesmee's whole name is Renesmee Carlie Cullen then the half vampire child Courtney had with Emmett also. Rosabella's whole name is Rosabella Treesha Cullen Renesmee has a boyfriend I dislike alot but his name is Jacob Black, We all hope she doesn't marry him...Rosabella, Abby, and River are waaay to young to be with somebody because River is like a baby still even though he's half Abby is still a little 2 year old, and Rosabella is just 5 no crushes yet eather. I have a friend named Gregory he is vampire too. He and his wife have a little girl and 2 little boys...Henry, Frankie, and the little girl is Matilda Courtney and Emmett want Rosabella, River, and Abby to marry them but I don't it too much for me to lose my favorite niece Abby...Don't tell the others! I personally think the don't need to decide who to marry this early in the stage...so HA! take that Emmett and Courtney!oh and Since I have awesome powers to change vampire's moods I made Edward think he was in love with Courtney and Courtney in love with Edward Emmett and Bella knew immeditly it was me...no need to use my powers against Alice she'll predict it eather way. oh these are pics from now not from earlyer...okay you people decide should River, Rosabella, and Abby date the other kids I told you about?
Family
Alice (my love)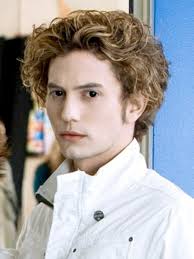 Me
Courtney (emmett's love)
Emmett (brother)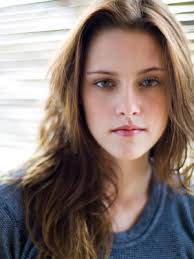 Bella (siter-in-law Edward's wife)
Edward (brother)
Renesmee (nessie)...(Niece/Edward and Bella's daughter)
Jacob Black (Nessie's boyfriend/stupid dog)
River (nephew/Courtney and Emmett's son)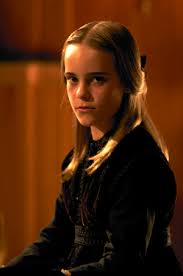 Abby/Abigail (niece/Courtney and Emmett's daughter)
Rosabella (niece/courtney and Emmett's little girl)
Rosalie (sister)
Quickees
This is where you can leave a short message for the writer. All Quickees are public. To leave a private message, use the private .
If you want to write a quickee (a remark or a hint for example) on this writer's profile, please sign in.
Jasper Cullen is a

Fan of:
Jasper Cullen is a

member of: