Member Since: August 2009
Open for read requests:

Yes
Connect with writer Jocelyn Elizabeth
Connect with and receive their publishing and news updates. You can disconnect at any time.
Send a message below to notify him about your intention.
Remove book from Published Books
Featured on Booksie by
Jocelyn Elizabeth
---
About
Is everyone just groveling for reviews? I may be new to booksie... but I have been posting on fictionpress and writerscafe for over seven years. I know the drill. You scratch my back, I'll scratch yours.
My name is Jocelyn Elizabeth and I am twenty one years young. I have an obsession with anything vintage. I love bright colors and crazy hair-dos from the sixties. I want an old Mercedes-Benz so bad it hurts. I work at an IT company, editing mailers. When I come home, my life revolves around my laptop. Everyday I write a little, hoping that I will someday make my mark on bookshelves everywhere.
'.o.'
I welcome constructive criticisms, but ask that if your sole purpose is to mock me, please refrain from leaving a review.
~~~~~~~~~',o,'~~~~~~~~~
ALSO,
I like feedback, TOO. Take a few minutes to glance over my stories. I will try to return the favor! ;D
I love reviewing, but I'll have you know some of my biggest pet peeves:
1) Repetition and the Devil. "She went to the door. Filtering through the door a cold gust brushed past her. She knew what she'd find behind that door. Another door, and then another." My favorite saying has to be, "Repetition is the devil."
'.o.'
2) Numbers Out Loud. "I was 5 foot nine when I was 13. When I turned 18 I still hadn't grown an inch." I like to tell people to spell numbers under 100 at the least. If it's an address, a coordinate, or a phone number... leave it alone.
'.o.'
3) Over Indulgence. So they're short... "Her hair was shoulder length, blonde like honeysuckles on a warm summer day. Her eyes reflected the midday sky, blue like sapphires. She had a slim build, common among anyone who spent five days a week at the gym. She was eighteen, popular and untouchable. Her height was about five foot five, her weight one hundred pounds. She was drop dead gorgeous and everyone thought so. She was the envy of men and woman alike. They watched her when she walked down the street, tracing every curve and inch with lustful eyes." Blah, blah, blah. I get it she's pretty. What's she like on the inside? Do I really care that she's five foot five... no. I don't.
'.o.'
4) Their, there, they're. It's, its. Your, you're. Disaster. "Their was someone standing they're a moment ago, I could have sworn. There hair was black, they're skin as pale as the moon. I shivered, wondering if it had been more than a coincidence. Its all in my head. I tried to reassure myself." Honestly, practice makes perfect.
'.o.'
5) Present Tense Blunders. This is more a matter of preference than of literary critique. "I turn to the alley. My eyes search the darkness. Yes, it is him. I know it is him. He is here to take me away. He is here to make me his. I shudder visibly and hug myself against the cold realization."
'.o.'
6) First Person No-No's. "I recognized that face. I knew I couldn't resist him forever. I could feel his power over me. I could fight it as best I could. I knew in the end he would have me. I would be his for all eternity. I couldn't do anything but surrender." I, I, I, and then I some more. I enjoy writing in first person, don't get me wrong. Remember to vary your sentence structure, that is all.
'.o.'
7) Shockingly Annoying. "She walked silently to him. Her fingers tenderly grazed his cheek. His slightly pale face blushed in the dim moonlight." Stephanie Meyers does it. Therefore it is okay. NO! It is not OKAY! You cannot stick an adverb into every sentence and expect it to work out. Too many adverbs makes a piece read choppy.
'.o.'
8) Passive Voice, Claw My Eyes Out. "I was sitting, staring at the clock. It seemed as though the hands were ticking slower than usual. Time was suspended. I was waiting for him to come bursting through the door. The dangerous thought was crossing my mind. Maybe he would never come, maybe I would be trapped here forever. No, he would come for me." This is the most common mistake on WC. Be consious of this ALWAYS. A few slips are okay, a few slips are necessary. I sometimes find passive voice unavoidable. Be responsible. I was sitting --> I sat. I was waiting -->I waited.
'.o.'
9) Just the thing. "That thing jumped out of the woods. It let out a tremendous growl and I just ran away. I felt it bearing down on me. Just when I thought it would pounce, the thing vanished." (I am exhausted... bear with my lack of creative examples.) You can cut "just" from a sentence and it sounds the same with better flow. "Thing" is a shortcut for lazy writers to avoid description. "It" is sometimes okay, but should be avoided at all costs.
'.o.'
10) No clincher. "My name is August. This is a horrible way to start my story. I should probably start with a little more kick. Please, bear with me. A lot of stuff has happened lately, allow me to explain. I have no friends. My hair is auburn and sweeps my shoulders. My eyes are blue. I am five foot six. Sometimes I eat cereal for breakfast, but I prefer poptarts. My name spelled backwards is Tsugua and sometimes the ghosts call me by it." Ha.. This is the ABSOLUTE worst way to start a story. Granted, I got bored at the end. Writing that horribly makes me squirm. Did anyone even get to the poptarts bit? Start your story with a bang. Do not give background. Do not admit that you started horribly. Do not explain your character in detail. Do not make your character look pathetic. This is the worst case of TELLING EVER. Drop the reader straight into the story. Show how the wind ruffles her auburn hair. Show her routine in the morning. Show how her life turns upside down.
...and you can call me BABYDOLL, all the TIME!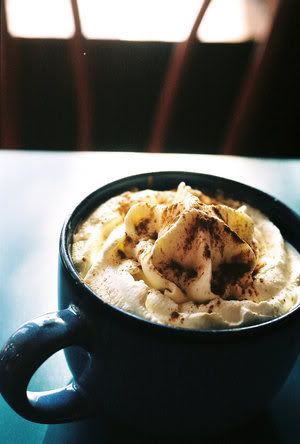 ---
Quickees
This is where you can leave a short message for the writer. All Quickees are public. To leave a private message, use the private messaging system.
If you want to write a quickee (a remark or a hint for example) on this writer's profile, please sign in.
---
Leave a message for the writer with penname Jocelyn Elizabeth.
Send Invitation Mail for Profile
Invite friends to visit your profile on Booksie.