Location: United Kingdom
Member Since: June 2010
Open for read requests: Yes
I'VE LEFT BOOKSIE. I WILL NO LONGER BE WRITING ON THIS WEBSITE, BUT WILL FINISH UP WITH MY CURRENT READING REQUESTS. Okay, so I know they fixed that whole 'copy and paste' crap out on Booksie, but I won't be putting my work back on as I've finally transferred all of my work to Wattpad - it probably took me around four months, if all of the time was tallied up, and the process to move it back would piss me off and stress me out beyond belief. If you want to read my work though, feel free to go to the link below.
http://www.wattpad.com/user/Josie_Jump
This is the link to where you can see my work. I will put all work that was on Booksie, as well as new pieces, here, and welcome you all to read it. Thanks, X.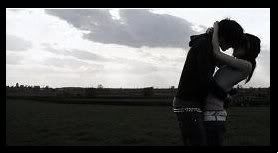 Call this my goodbye kiss, Josie X.
Quickees
This is where you can leave a short message for the writer. All Quickees are public. To leave a private message, use the private .
If you want to write a quickee (a remark or a hint for example) on this writer's profile, please sign in.
Fans of

JosieMarieVivianWilkins:
JosieMarieVivianWilkins is a

Fan of:
JosieMarieVivianWilkins is a

member of: