Location: Chicago, United States
Member Since: March 2010
Open for read requests: Yes
I'm a book blogger! Check out my YA book review blog here: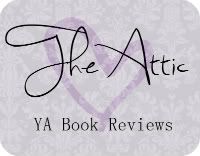 I live in Chicago :)
Juliet Darkwood isn't my actual name if you were wondering. She's one of my many alter egos.
I love writing poetry.
I'm a bit of a Science Fiction nerd. I basically live on SyFy and BBC America.
Doctor Who, Primeval, Psych, Merlin, Destination Truth, Ghost Hunters, Haven, Torchwood, and Warehouse 13 are some of my most favorite TV shows.
Graham Norton makes me smile :)
I also live for TCM. Katharine Hepburn is my idol. Bringing Up Baby is my favorite.
I love William Powell movies. I can always watch The Thin Man movies.
I love photography, books, and I live for music.
I am a massive fan of Florence + The Machine.
I also have the bestest friends anyone could ever ask for :)
Please read and comment on my poetry and my short stories. I will be forever greatful :)
Quickees
This is where you can leave a short message for the writer. All Quickees are public. To leave a private message, use the private .
If you want to write a quickee (a remark or a hint for example) on this writer's profile, please sign in.
Juliet Darkwood is a

Fan of:
Juliet Darkwood is a

member of: