Location: Australia
Gender: M
Member Since: April 2016
Last online: August 2019
Open for read requests: Yes
News
Last Updated Aug 05, 2019
Back!
So, back on booksie after like, a year I think? Been a while.
Anyway, gonna do a major revamp to They're Not Real, so the chapters will be hidden until I get that done... how long that takes will probably depend on how much self control I can exercise with YouTube.
Also, apologies to all the authors who books I said I would keep reading... and still haven't finished! I'm sorry. I'll have to get back on track.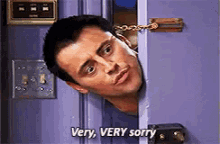 Hey! Thanks for stopping by my profile.
Regarding read requests, I will give most things a go — aside from anything Vampires/Werewolves. Romance maybe, usually not my kind of story, but I might give it a shot. I must confess it generally takes me a while to read through stuff on here, I just get distracted so easily with the internet.
Have read:
Starry Messenger by Ethan Howard
Currently reading:
EmberSpring by ShadaStorm120
Shadow of a Life by M K Brown
The Walking Game by GhostOfTheRain
Quickees
This is where you can leave a short message for the writer. All Quickees are public. To leave a private message, use the private .
If you want to write a quickee (a remark or a hint for example) on this writer's profile, please sign in.